The Journey of Radio Legend Jimmy Fink: From a Summer Job to a Lifetime in Radio
Take a first-hand look as we dig into the career and experiences of broadcasting legend Jimmy Fink, and be sure to come out to his After 6 Holiday party at Garcia's on December 7 with featured band Scars on 45! Doors open at 5PM! We spoke with Jimmy about his start in radio, his most compelling interviews, the origin of his immense love for music, and more.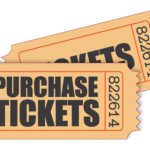 You got your job in the early 1970s in New York through a stint one summer at WABC-FM, which turned into a 13 year long run with WPLJ as well as various affiliates within the ABC network. What initially turned this stint into your first major gig?
I think the relationships I made during that first summer were key. At first, it was just a summer job and at the end of that summer, I left the station to finish school (American University in Washington DC). When I returned home for the Christmas holiday break I did some fill-in work at the station and when it was time to go back to school in January, I decided to hang on to a weekend gig there and commuted back and forth from DC to New York to keep my job so I would have it when school ended….that turned into a lasting relationship with ABC who owned WPLJ and the various networks that kept me employed all through the 1970s and 1980s.
Below is Bon Jovi's Richie Sambora in his first band in 1980 on Jimmy's Show "Sights and Sounds"
Through the years you have spent time with many iconic musicians and celebrities, the likes of Paul McCartney, David Bowie, Elton John, and Wilt Chamberlain. However, you have said that Robin Gibb of the Bee Gees was one of your favorite interviews of all time. What was it that made this interview so special?
Interviews are held at all different venues and that particular one was in a very luxurious hotel room….complete with a piano! It was at a time when the Saturday Night Fever album was atop the charts and many rock & roll fans were turning their back on the Bee Gees for getting so involved in the whole disco scene, especially through their music. Robin opened up on a very personal level about that and by the end of the interview, he was sitting at the piano and playing songs for me and telling me stories about the music. It was definitely special. I'm pretty sure he wasn't doing this with every interviewer. I felt special. When he passed away a few years ago, I was very sad. He was a very warm, gentle soul with an angelic voice.
On your "After 6" segment at The Peak, there is a loose approach to what music you play, as there are never any set playlists going into it. What are some things that help you come up with songs to play on the spot? For example, is it what you were listening to that day, who you ran into, what you are going through personally, or simply what music is going through your head at the time?
When I started in radio, there were no playlists or specific formats to follow. As a disc jockey back then, I was hired because I knew a lot about music and I was able to play whatever I wanted to play on the air. With the way radio has evolved, that's pretty much unheard of today. What I am trying to do After 6 is recreate that free from radio while at the same time remembering who my audience is and not getting too self-indulgent or go too far off the deep end. That segment of my show has developed into going with a theme, saluting a particular artist or just going with the flow of the music to recreate when the disc jockey was truly in control of his own show. Just as the show is free form, there is no set formula for coming up with what I'm going to do After 6. I kind of wing it a lot. The good thing is that I have never been told by Chris Herrmann, The Peak's program director or by the management of the radio station that I can't or shouldn't play something. It was actually one of the upper executives of the company that owns The Peak who came up with the idea of letting me loose on the air. It is real spur of the moment, free-form radio.
You have mentioned in other interviews that your connection to music dates back to your high school days, during which you played music consistently as well as attended concerts at the Fillmore East every weekend and even went to Woodstock. What are some of your fondest memories from these performances? If you could go back to one show from your youth, which would it be and why?
Hard to pick one particular show to go back to. Jimi Hendrix, New Year's Eve 1969 and Iron Butterfly with Led Zeppelin as the opening band were two very memorable shows. Honestly, some of the recent shows I have attended at The Cap have blown my mind. Gogol Bordello, a Gypsy punk band was over the top for me and the Yes show where they did three complete albums was also incredible. I'm a Beatle fan from the very beginning so, seeing George Harrison with Ringo at the Concert for Bangla Desh, Wings Over America and John Lennon onstage with Elton John all at MSG were shows I will never forget. Woodstock, on the other hand, is locked away in a big haze of my memory…I remember Santana and John Sebastian musically but my most indelible memory of Woodstock was the rain, the wet farm smell of the whole event and the crowd.
You have mentioned that in addition to the radio programs, you were a part of HBO, Cinemax, and Rolling Stone Magazine. What were some of your favorite projects from that side of the spectrum?
For HBO and Cinemax, I was the host of a short form show called "HBO Entertainment News" that was similar to today's Inside Edition, Access or Entertainment Tonight. It ran between movies….best thing about it was that it paid really well! My gig with Rolling Stone was to write and produce a weekly show called Rolling Stone Magazine's Continuous History of Rock & Roll. It was syndicated all across America and also heard worldwide on Armed Forces Radio. It was an hour-long program that ran once a week and five 60 second preview clips that ran every weekday. That show got me access to so many artists and I really honed my writing and interviewing skills doing it. I also hosted a show for NPR called New Waves….that was fun because I would talk to rock artists more about growing up, their parents and offbeat topics beyond music.
You mentioned in a 2004 article by the Bronxville Press that you are computer fluent but have never used one in the studio, and have always played either records or CDs. What are your thoughts on the digital age of music, is it beneficial to radio? Harmful?
Not to let the cat out of the bag or anything, but today's radio studio only has computers. No records or turntables, no CD's or CD players, no tape decks….everything is on the hard drive just like in iTunes. However little computer fluent I was in 2004, my skills in that area have improved exponentially. I'm like the IT guy of the family in my house. When I did college radio we had a full state of the art studio with all those audio components back then, but on a recent visit back to my college radio station, I found the station to be just a small room, with a microphone and a place to plug in a laptop. There is something to be said for holding vinyl in your hand, or looking at the liner notes on an album or CD, but those days are gone. The good thing is that the songs are never scratchy and the music never skips or gets stuck. I still have dreams (or nightmares) about not being able to find the next record as the one on the air is about to end, but it ain't happening in real life anymore.
The Capitol Theatre and Garcia's have a longstanding connection with The Peak, and at the moment, Garcia's sponsors your show "After 6." As a radio station, having The Peak in such close proximity seems to be a great advantage. The relationship is very unique and has grown over the past six years. What does having us in your backyard mean to The Peak Crew?
I can't tell you how much everyone at The Peak loves Garcia's and The Cap. From the time we went on the air back in the spring of 2004 we searched for a venue just like yours. We went to bars and restaurants, comedy clubs and colleges but nothing really worked until you came along. It's a marriage made in heaven. The history of The Capitol Theatre is something to be cherished and the fact that we have this symbiotic relationship is something so special to us as a radio station. I'm not just talking about the physical venue, but the way we have connected with the people who work at The Cap and Garcia's is something that I have never experienced in all my years in radio. The fact that our morning jock and my good friend, Coach lives within walking distance and grew up in Port Chester helps…it means I always have a concert buddy to go with me to some of the great shows you have. I hope The Peak and The Capitol families continue to grow together and that the audience we share values our relationship and profound love for music.