Are you looking for the perfect way to control your interior light? Are you finding the best way to get rid of noise and other disturbances from outside? If yes, then you only need to install window blinds in your home. The right blinds will improve your home's aesthetic value and make it a more comfortable place to stay.
Due to the market's competitive nature, you will find many types of blinds in the market. The blinds differ in terms of their styles, colors, sizes, and designs. Due to the vast options, choosing quality blinds can be daunting, especially if you do it for the first time. In this article, we have discussed various blinds types to guide you in choosing the best one for your house. Check them out.
Venetian Blinds
Venetian blinds feature horizontal slats of plastic, metal, or even wooden material. The slats are held close to each other by either cords or fabric materials. The manufacturers ensure that the distance between the slats is uniform and enough to allow 180 degrees tilting. The blinds come in varied sizes to cover different spaces, including windows in the living area, bathrooms, and bedrooms. For this reason, Venetian blinds are the commonly applied blind type in most homes.
However, selecting the best Venetian blind in the UK can be challenging given the different market manufacturers. Experts from www.blinds-2go.co.uk/ recommend buyers to purchase from suppliers who can guide them in their selection, help in installation, and offer a friendly customer service. Buying from a reliable manufacturer will guarantee your money, should the delivered blinds be of inferior quality.
Vertical Blinds
Vertical blinds come from vinyl or fabric. They are ideal for covering large glass doors, like backyard doors or any other space that needs coverage from the floor to the ceiling. The vertical blinds feature vertical slats that can slide to either left or right to allow entry of light or block it. They have an easy installation easy to install since you only need to attach the blinds to the clamp. The blinds are easy to clean too. All you need is soapy water and a towel for wiping each slat. You may also need a lubricant for better maintenance of the vertical blinds. The blinds come in different types depending on the manufacturer. For quality purposes, ensure that you only pick blinds from a reliable manufacturer.
Panel Blinds
Like vertical blinds, panel blinds have vertical slats. Conversely, the panel blinds feature only four wide slats, unlike the many slats found in vertical blinds. They are made from thin fabric and are ideal for covering large spaces like large windows and glass doors. Unlike Venetian blinds, panel blinds do not rotate. To open them, you need to slide the slats using a cord at the side. Panel blinds are cheaper and easy to maintain and hence most suitable for persons operating on a low budget. If you use this blind option, always keep the cords off from children's reach since they could easily entangle them and cause injury.
Pleated Blinds
If you are passionate about fabric shades, then pleated blinds are the way to go. Pleated blinds are made of thin fabric material. The inexpensive options come in paper-like design. Unlike most blind options, pleated blinds do not have slates and hence do not rotate nor slide. Instead, the blind can fold and unfold to allow or prevent the entry of light. They involve an easy installation process since you only need to attach them to the window clamp using an adhesive. Once unfolded, pleated shades do not allow entry of light; hence most ideal for bathrooms, bedrooms, or any other area where privacy is critical.
Roller Blinds
Roller blinds are an ideal option for individuals who do not like the Venetian blinds and other options discussed above. Rather than the rotating slats found in the Venerated blinds, roller blinds feature a rolling fabric which unfolds to cover the window or folds to allow entry of light. The blind is attached to the window frame with a flexible pole that can rotate to allow for the efficient operation of the blind. The blind also features a locking mechanism to prevent the shade from folding once you cover the window. Furthermore, the shades come in different types to meet the preferences of different clients.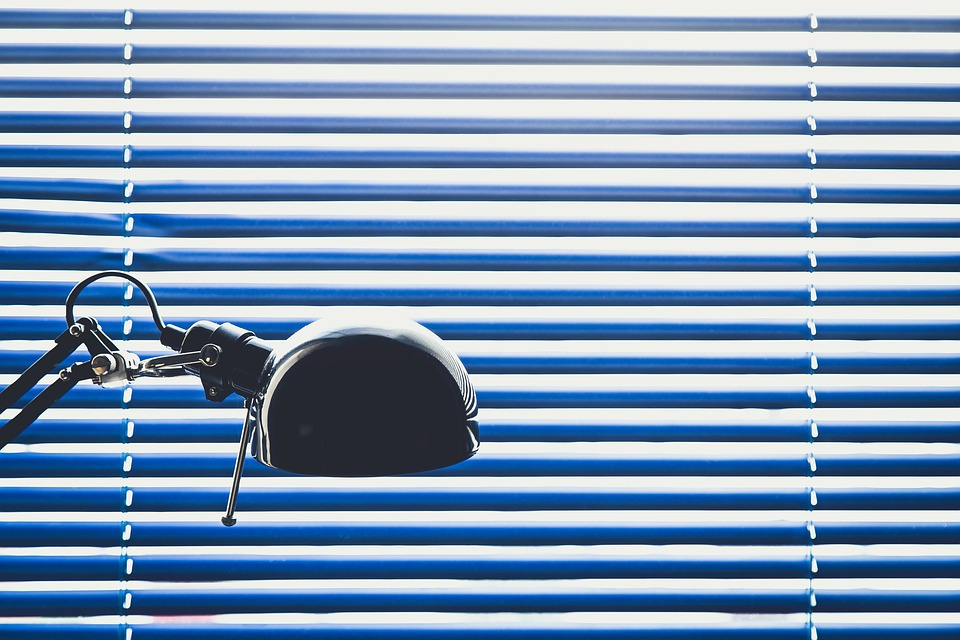 As you can see, there are varied kinds of blinds you can install in your home. To get the best option for your home, you should be specific on your shading needs, then research on the most reputable blind manufacturers to buy from them. Buying from reputable manufacturers will assure you of quality blinds and security for your money.