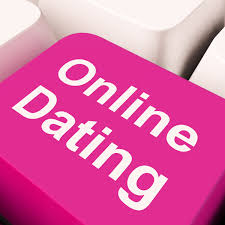 The New Year can bring new hope to those looking for love.
The experts at NextAdvisor (www.nextadvisor.com), an independent consumer advocacy resource, have researched data to show this year's trends in online dating, including the increase of users moving towards mobile apps for finding "the one".
Top Online Dating Trends for 2015
By Emily Bartz, NextAdvisor online dating content manager
January 1st usually promises a renewed hope to those looking for love, and online dating services are now making it even easier to zero in on the possibility of finding "the one." In the past, online dating focused primarily on perfecting your Internet presence. Users were asked to highlight their most appealing qualities, hobbies and interests, which often lead to feeling overwhelmed with the task of perfecting their virtual first impression. That is all about to change as 2015 rings in a new era of honesty, clarity and instant gratification within the online dating community. Here are some of the biggest changes coming to online dating:
Dating sites are changing how you find a match
It's no secret that online dating services are becoming more adept in addressing the needs of their users — this is especially true for 2015. The 2014 consensus concluded that men and women using dating sites were frustrated with the time they'd spent trying to weed out the perfect date by shuffling meaninglessly through hundreds of potential suitors. Online dating services have responded by narrowing their focus and separating their audience into distinct categories, creating avenues for users with pointed interests and qualifications. Daters can now opt for a service that will navigate them more directly towards the most promising matches, whether they wish to connect with someone with a similar taste in music, preferred religious affiliation, professional standing or who share very specific hobbies.
Mobile dating is taking over
Presumably the most intimate relationship each of us fosters is the one with our smartphone, and 2015 is taking that relationship to the next level. Dating apps are becoming increasingly appealing to those without the time to spend at a desktop computer, its accessibility is offering a solution to those who are constantly on the move. Between commutes, long work hours and social commitments, many of us simply don't have the time or energy to get out and meet a partner in the "traditional" sense. Aside from our lack of availability, another habit most adults have in common is our dependence and frequent usage of our smartphones. Being glued to a screen is somewhat unavoidable, but the monotony of those four inches of glass is alleviated with the reinvention of these dating apps. Some of our favorite sites are making the move over to the handheld realm, including Match.com, eHarmony, Lavalife and Zoosk. Accessible for iOS and Android, each of these apps are available for purchase or free download in the Apple app or Google Play store.
Zoosk
Zoosk offers a free download as well as free signup, and the ability to connect to your Facebook profile. The app boasts its accessibility with your phone or tablet, which ensures that users will never miss a chance to connect with a match. Singular to Zoosk is the photo verification feature. This new addition allows members to compare another user's photo with videos they have uploaded to confirm that the user hasn't published a misleading profile, which is one of the biggest concerns for first-time online daters. Although Zoosk offers a free app and a whole host of features for free, you will have to pay for a membership in order to communicate with potential matches.
One of the most trusted online dating sites is now available in the palm of your hand, even extending to Windows phone users. eHarmony's app allows you to browse through your suggested edits, however you won't be able to communicate until you purchase a membership. The differentiating feature available with the service designed for people seeking committed relationships is the optional download of the book "The Understanding of You" on your device. This digital manual guides users through a detailed Personality Profile, aiding in a deeper understanding of who each dater is and what exactly they're looking for in a companion.
Match.com
Match.com has created a new tab in its app called "Mixer" that allows users to swipe quickly through basic profiles, introducing potential matches with a short bio and a few pictures to sift through. Instant gratification is at the hands of those with any smartphone or tablet, as they are asked to swipe "Yes" or "No" in accordance to whether they wish to "Like" another user. Once two users are matched, they can exchange messages and photos, deciding together whether or not to continue the relationship offline. You'll be required to have a paid membership in order to have access to the Match.com app and its features.
Lavalife
Lavalife's app now offers a similar feature to Match.com's called Lavalife on the Go, which lends to the recently popularized idea of swiping for love. Lavalife creators have taken advantage of the natural swiping motion that has developed among smartphone users and integrated that rhythm into their mobile app. Users shuffle through profiles quickly and seamlessly, swiping left and right to separate those who catch their eye. With its instant feedback, Lavalife on the Go is an excellent avenue for casual online flirtation. You can download the Lavalife app and get the standard membership for free.
The world of online dating is being reinvented once again in the new year with the reintroduction of mobile dating and it's quick, decisive new facets. Loose ends are being tied up with features that ensure a more honest and realistic connection, and users are given the opportunity to breeze through their options, eliminating the need to make a time commitment or spend precious time filtering through extensive profiles.
Want to learn more? Visit our online dating reviews to see which service may be best for you.