On behalf of The Belmont Business Improvement District (BID) and in advance of Mother's Day on Sunday, May 9, I wanted to share some offerings in Bronx Little Italy, which features New York City's best, authentic Italian restaurants, butchers, bakers, fish markets, delicatessens, pastry shops, artisan shops, and specialty stores.
The neighborhood invites locals and visitors to safely celebrate Mother's Day timed with the return of the popular "Piazza di Belmont," piazza-style al fresco dining plan that starts on Friday night, April 30, and will be open weekend nights. Treat mom to authentic Italian cuisine in a glorious, European-style open-air outdoor atmosphere.
Mother's Day 2021 Offerings
Emilia's Restaurant, situated in the heart of Bronx Little Italy, will toast to all the moms out there by offering one free mimosa to moms on Mother's Day. Visitors are invited to dine in their backyard patio.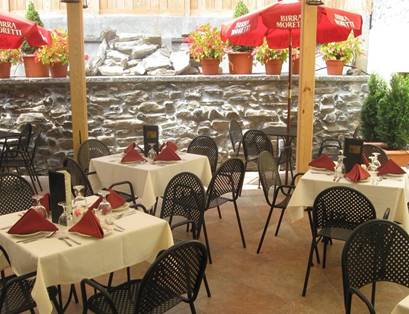 Enzo's of Arthur Avenue, a female-owned and operated business, will be participating in "Piazza di Belmont" and offer a Mother's Day brunch menu featuring classic Italian staples including Eggplant Stack $14.95; Fried Meatballs $15.95; Truffle Pizza with ricotta & portobello mushroom $18.95; Fettuccini with Cherry tomato, spicy soppressata & burrata $25.95; Branzino served broiled over arugula $36.95; Sunday Ragu with Rigatoni and meatball, sausage, and pork braciola $28.95 and much more.
MichaelAngelo's, a classic Italian eatery known for its brick-oven pies, will offer a menu featuring Pasta, Chicken, Meat, Seafood, and more. Popular dishes include Michael Angelo's Heart Healthy Pasta complete with spinach, broccoli, garlic and oil over Rigatoni $23; Michael Angelo's Seafood Special featuring 4oz Broiler Lobster Tail over Shrimp, Calamari, Clams, Mussels, with Fra Diablo Marinara Sauce over Linguini $42; Chicken Appletini featuring Chicken Cutlet, Eggplant, Fresh Mozzarella, and Ricotta Cheese served over Marinara Sauce and choice of pasta; and more.