If you're thinking about selling your home, it's vital to give yourself the best chance of receiving an excellent price and quick turnaround time. You can do this by staging the property effectively.
This job does take some time, energy, and money, but most sellers find that staging makes a huge difference to the sale price they receive. Here's what to focus on as you get your property ready for inspections.
Clear Clutter
First, get rid of the clutter. Most people these days accumulate a lot of "stuff." All these items might be nice to buy at the time, but the reality is that they typically also take up much room and make a house look smaller. For best sale results, minimize the possessions on display in your property. You can't shove everything into closets or the garage, though, as prospective buyers tend to open up these storage spaces to get an idea of what's available. Either sell, donate, or throw out those goods which make your house look cluttered, or turn to storage.
There are affordable units available in most cities and towns across the country. Search online for storage Los Angeles, New York City, Nashville, Portland, or wherever else you may live, and you'll find an option close to you. House your superfluous items there until you sell your home, and the low cost you pay for the rental should come back to you many times over once you achieve a higher property sale price.
Keep Décor Neutral
It's best to keep décor neutral wherever possible. You might like lots of bright colors and look-at-me feature walls and furniture, but these kinds of statements aren't to everyone's tastes. Give your home the best chance of making your home appeal to a wide variety of homebuyers by keeping wall colors, key pieces of furniture, and appliances simple in look and feel where possible. It takes a little effort to re-paint and make other changes; however, this work should yield results.
Consider, too, renting furniture to style your home if the feedback from your real estate broker or other impartial people is that your current décor is not going to help your cause. You can lease staging furniture for weeks or months at a time, as needed. If you struggle to know how to choose and arrange pieces for the optimal effect, pay for a stylist to help you. Many of the companies that hire furniture provide this service in-house, or you could ask your real estate broker for recommendations.
Clean the Home Until It Sparkles
Another way to help your house shine is to clean it until it sparkles. You might think it's only a small thing, but many buyers get turned off properties every year because the homeowners haven't done enough cleaning. This ends up reflecting poorly on the building and its internal spaces.
Clean so that areas look brighter, fresher, more modern, and generally more appealing. Cleaning makes spaces appear larger, too. Plus, getting rid of muck ensures your home isn't smelly – something else which can be an immediate turn-off.
Complete Necessary Repairs
Before you start opening your home to people, complete any needed repairs around the property. Look at both the inside and outside of your house with fresh eyes, if you can. Doing this will help you notice things you've otherwise learned to ignore when living there. For example, patch holes in walls, replace broken lights, finish removing old wallpaper, ensure appliances are operating correctly, etc.
Boost the Property's Curb Appeal
To sell your home for a top price quickly and efficiently, you must pay attention to curb appeal, too. If people come to inspect your property and get turned off by merely looking at it from the outside, they might not bother going any further. Avoid this situation by taking steps to make your property as pretty and neat from the street view as possible.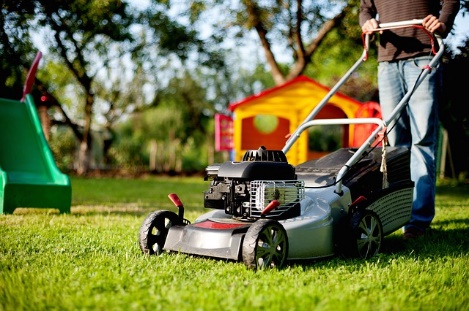 Mow the lawns regularly, especially before open homes, and trim overhanging greenery and trees. Remove dead plants and add more color with flowers if your yard is currently quite bare. You can also add lighting at pathways so people can find their way easily if checking out your home at night. Replace the mailbox and front door and hardware if required, too, and also get the roof cleaned and repaired.
Selling a home is a stressful process, no matter where you live or the type of home you own. Make life easier for yourself by finding ways to create an inviting house that potential buyers can fall in love with, just as you did when you purchased it.