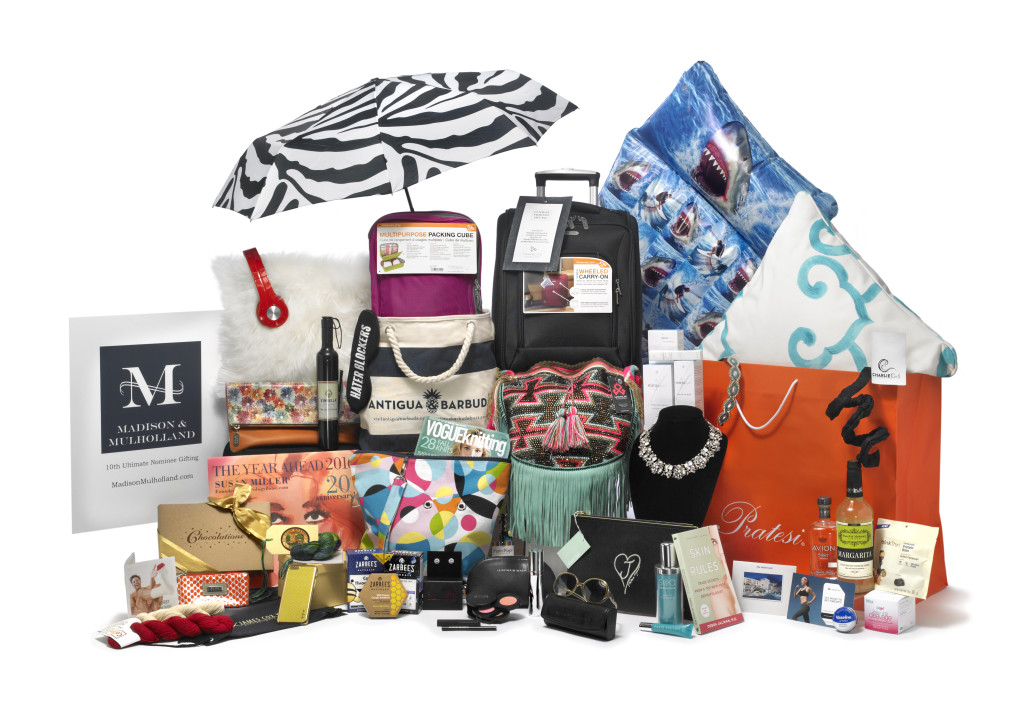 What's a walk down the red carpet without a little swag?
Local, Connecticut resident, 
Jane
Ubell-Meyer's company, Madison & Mulholland has created the #1 gift bag in Hollywood!
With swag valued at over 22K.
The gift bag will be gifted this week to Hollywood's A-list elite women including nominees and presenters.
What's in the bag? We have the full scoop:
Travelon
 luggage was selected as the official luggage for the 2016 Awards Season gift bag program.
Plus so much more:
handbags.
Do block out the light at night with
Perpetual Shade
masks, and for daytime go for the Christian Dior vintage circa 1970's sunglasses from 
RetroSpecs
. With 2 million men knitting, 
James Cox Knits
 in kits.