Paying rent remains one of the biggest concerns of any young professional – that, alongside the daunting specter of student loans. Most cities that offer tremendous career opportunities have become exorbitantly expensive in terms of rent costs, so you can forget about even trying to purchase a home. However, it is possible to find an energetic, dynamic place to live that will provide the opportunities you need to thrive while also remaining relatively cost-efficient. The following are a few ideas to get you started.
Washington DC
The country's capital has a lot to offer in terms of job opportunities and cost-efficient accommodation options. If you are looking to work in the federal government, this city is probably your best bet. The cost of living in Washington DC is fairly affordable, especially when you consider the wealth of opportunities and excellent services it offers, such as a very reliable and affordable Metro system. If you don't like to drive and want to save money on that front, then DC is a pretty good place for you, not to mention that it has become one of the country's most vibrant and diverse places to live, so it's definitely worth a look.
Chicago, Illinois
Smack dab in the heart of the midwest, Chicago is a sprawling metropolis that has pretty much anything you'd need from a major city. Most industries hold court in the city, so it would be hard to not find the jobs you are on the lookout for. The housing situation is fairly reasonable in most neighborhoods, and you have your pick of great little enclaves to call home, each with its own culture and community-driven vibe. This is an especially great city for artists who want to focus on creating without having to hustle as much as in the coastal cities, but while remaining in close proximity to big audiences who would enjoy accessing the work.
Jersey City, NJ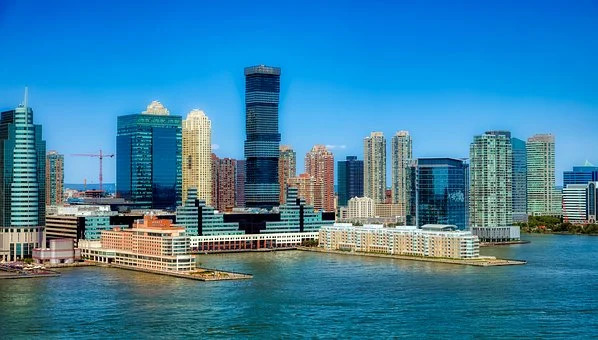 New Jersey has long been the butt of jokes, especially ones coming from its more glamorous sister state, New York. However, Jersey City has experienced something of a renaissance in the past decade or two, and it has seen many New Yorkers flock to its shores. Gentrification is, of course, a double-edged sword, but it has also brought some distinct benefits to this city in that it is now much safer than it used to be, and the housing conditions remain solid. While some of the condos are a bit expensive, there are other places in Jersey City in which housing is affordable, and yet super close to New York via the Path train and Light Rail systems. So, if you want to pursue a career in New York without having to pay the cost of rent there, Jersey City is an incredible place to check out. It provides value, proximity, and the Downtown Jersey City area is full of things to do, from exciting bars, movie theatres, and great restaurants.
While it may seem impossible to find a city that offers a wealth of job opportunities and is relatively cost-efficient, you are bound to find the right place for you, provided that you do a bit of research. Look up the job opportunities you're interested in pursuing, and let go of the idea that you need to live right in the middle of all the action. You'll find plenty of wonderful places nearby that offer all the benefits of a big city while remaining affordable.