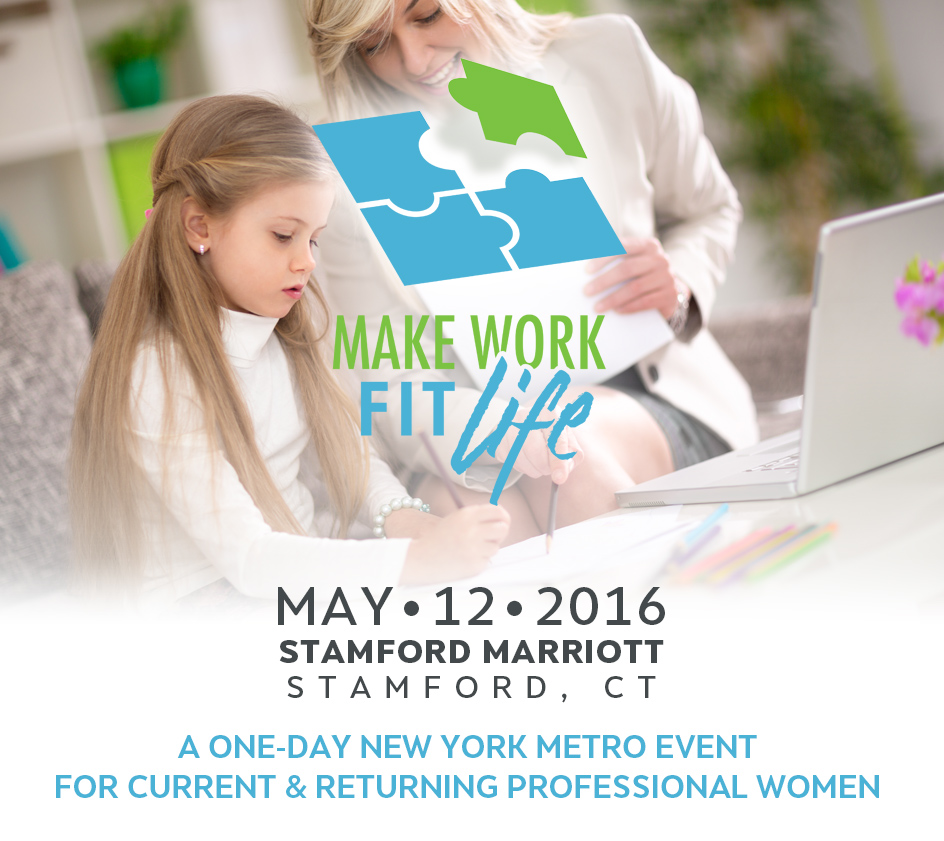 The 9 Lives for Women "Make Work Fit Life" event premieres Thursday, May 12th from 8am to 5pm at the Stamford Marriott (243 Tresser Blvd., Stamford, CT). Through this event, 9 Lives for Women is launching a new, pragmatic dialogue on women and work.
Event founder Kathryn Sollmann helps women integrate work and life—and achieve long-term financial security for a retirement that could last 30+ years and all of life you never knows. Make Work Fit Life is the only event 100% devoted to helping smart, talented, highly educated current and returning professional women find flexible work with employers or as entrepreneurs.
With an expected attendance of 200+ women, the event includes speakers from leading national organizations, including: AXA Advisors, Ernst & Young, Fidelity Investments, Cigna, Wells Fargo Advisors and more. Additional information can be found at: http://9livesforwomen.com/make-work-fit-life.