Home. A single word that gives most people a cozy feeling of belonging. It is not just a four walked shelter from the weather but a host, a haven of peace and comfort for your loved ones.  So, what's a kitchen renovation and why should you care about it? Well, let's learn some key facts.
A house that is not tailored to the residents' tastes and specifications is the most unpleasant concrete structure ever. Remodeling is the best opportunity to incorporate your dream home ideas, which will allow you and your children to live comfortably. If you want a convenient, adaptable, simple, and flexible home, follow these ideas for your kitchen remodel and design.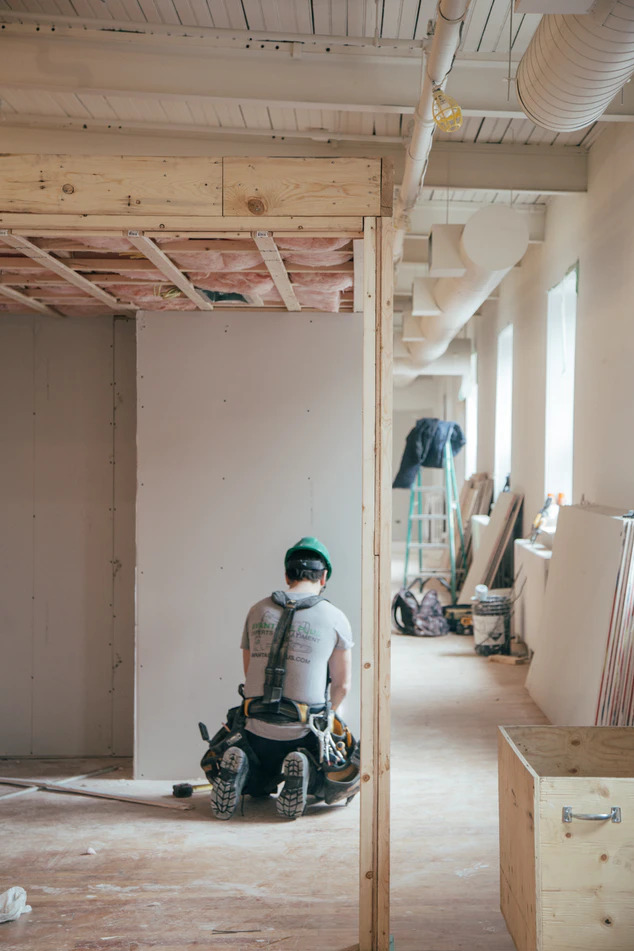 Kitchen Remodeling Ideas
Flooring
Cooking and dishwashing often cause oil and soapy water spills, which makes your floor slippery. For example, when choosing flooring, ceramic tiles, vinyl, or linoleum, ask for slip-resistant options. They should also be durable and easy to maintain.
For easy maneuverability, choose a floor space around 3-4 feet around cabinets and appliances.
Thresholds
Go for lower thresholds for ease of movement between the kitchen and the adjacent rooms. Add angled wedges or do away with thresholds altogether.
Lighting
You can add supplementary sources of light in addition to your usual natural lighting. They include track lighting or beautiful pendant lights that hung from the ceiling.
The lights over stoves, countertops, and sinks should be glare-free.
Backlit rocker switches are convenient since they can be easily turned off with your elbow if your hands are full. They're also visible in the dark.
Appliances
It is advisable to choose kitchen appliances that allow for easy reach. Consider a wall oven fitted into the wall to avoid bending with hot and heavy items.
Cabinets and Cupboards
Cabinets and cupboards should be located next to the microwave or oven for safer handling of hot food. Go for height adjustable shelves and lazy susans for corner cupboards.
Pull out cabinets are easier to access compared to fixed shelves.
Countertops
Countertops can strain your body if they are too low, too high, or if you have to stand for a long time. Choose different countertop areas for different heights, for example, for you and your children. Removable cabinets and shelves are excellent since you can sit and still do your work.
Sinks and Faucets
Two separate faucet knobs are hard to operate. Instead, go for single-lever handles.
Pressure balanced faucets are usually safe. They help in the regulation of water temperature keeping it below 120 degrees to avoid scalding.
Remodeling Ideas for the bathroom
Grab Bars
Stability and visibility are the key factors when it comes to bathroom safety. Install properly supported grab bars in the correct places around your shower or tub areas. Grab bars help you to support yourself in case of a slippery floor.
Bathroom finishes or colors should contrast with the walls so that you can see properly. Color contrast and decorated grab bars will also compliment your home decor.
Doorways and thresholds
You can choose to remove thresholds for more effortless movement from your bathrooms and adjacent rooms. If that is not feasible, incorporate angles wedges or a lower threshold to 1/4-1/2 inch.
Increase doorway lengths to about 36inches. Pocket doors and swing-clear door hinges should be helpful when increasing doorway lengths.
Remove your usual door knobs and replace them with an easy to grasp options that can be opened using the elbow or the wrist.
Lighting
It is important to choose glare-free lighting options for your bathroom. Whether track lighting or recessed fixtures, choose natural light supplements that shield your eyes from the source of light. Ensure there is lighting directly over the shower or bathtub for your safety.
Faucets and controls in the sink, tub, and shower
Hot water can cause severe scalding. Choose a design that will engage your safety. Pressure balanced faucets are a good option. It is also advisable to choose correct labeling, for example, red color to identify hot water control and blue for cold water control.
Single lever knobs again will ease the operation of the bathroom faucet.
Toilet
Choose a comfortable height for your toilet seat for ease of use by everyone in the house.
Choose a toilet seat or bowl the matches the overall theme of the bathroom.
You can invest in a macerating toilet or upflush toilet because this fixture can be easier and much less costly to install. It is the perfect choice if you want to do your bathroom renovation project on your own in order to save some budget.