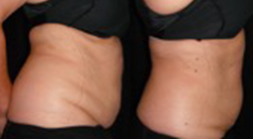 Wouldn't it be fabulous if you could lie on a table and someone would just remove the fat.   That dream has become a reality and it's available at Primary Aesthetic in Bedford NY.
Primary Aesthetic Skin Care in Bedford NY has added BSE Body Sculpting & Facial Rejuvenation to their menu of Aesthetic services. Elena Ginsberg, NP is adding celebrity "fav", Body Slimming Experts (BSE), body-shaping equipment to their list of services. The BSE Ultra-Slim Plus II is an Ultrasound Cavitation/Radio Frequency device that is the latest non-surgical, non-invasive fat reduction System, it breaks down fat cells, tightens skin, lifting and reducing the appearance of cellulite.
No needles, no cutting, no down time.  No incisions whatsoever.  It feels like a warm massage.
Treatments of Ultrasound Cavitation can be performed on a variety of body parts of both males and females. Traditionally, abdomens, thighs, triceps, buttocks and "love handles" are the locations that individuals desire to improve but other areas can be treated as well.
It even gets rid of your double chin.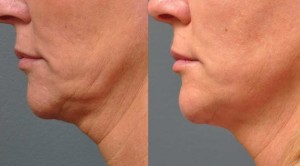 Low waves of ultrasound sends air bubbles into the fat pockets which breaks up the fat allowing the body to  metabolize the fat. The excreted fats leave your body through the lymphatic system.You sweat it out or pee it out.
The session lasts 30-60 minutes.
72 hours must pass between each session so the body can eliminate the fat.
I  lost 2 inches in my first treatment and another inch during my second treatment.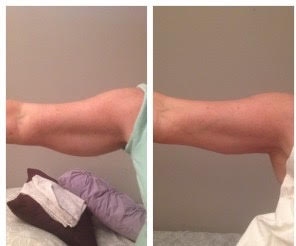 It works on parts of your body. Arms. legs, thighs, stomach. it even works on your double chin.
Painless
Same-Day Results
No Needles, No chemicals, No medications
Works naturally with your body's metabolism
Targets the areas you want to treat
Smooths and softens the appearance of cellulite and wrinkles
Works on all skin types
The BSE Ultra Slim Plus II the all natural choice for painless fat loss with same day results for those who want a quick start to their lifestyle change with skin tightening and rejuvenation.