Travel has always been the #1 way for people to escape from their daily routine and explore something new. From the exotic locales, relaxing beach getaways, and adrenaline-filled adventures, there never seems to be a lack of fun or excitement to help people find what they are missing out on in life.
South America is a place where many travelers have discovered an impressive mix of all of these vacation desires. The continent has been rapidly developing and it shows in their commitment to ensuring amazing travel options and destinations.
Check out these places in South America that no world traveler should miss out on.
Patagonia, Argentina
The Patagonia region of Southern America is deep down at the Southernmost section of the continent. This area, shared between Argentina and Chile, is sparsely populated but contains some of the most impressive vistas and landscapes that the world offers.
This remote region is home to diverse wildlife in fishing and agriculture and is also home to a section of the Andes Mountains. Visiting the Patagonia region has grown in popularity because of the clothing company and the commitment to protecting the ecosystem, as well as the friendly locals. This is one of the cannot miss areas to travel to in South America.
Machu Picchu, Peru
No list of South American travel would be complete without the ancient Inca landmark of Machu Picchu. Located almost 8000 feet above sea level, this ancient citadel is perched on a mountain range that overlooks valleys and jungle canyons. This is a majorly popular destination for tourists, but it is also leading to some potential problems in the future.
With so many visitors a day and a year, Machu Picchu is having problems with human foot traffic on the landmark and may limit or even close it off to visitors in the future which is why it is so important to see this view into ancient history while you still can.
Rio de Janeiro, Brazil
Whether you want to take in the view atop the city to visit Cristo Redentor, or hit the famous Copacabana Beach for some relaxation, Rio de Janeiro offers something for everyone. Rio is the 2nd largest city in Brazil and boasts an incredible array of attractions, and if you click here, you can see just why it is so popular among tourists worldwide.
The city itself is a hub for so much activity that traveling here is on the bucket list for singles, couples, retirees, and those who want to experience the vibrant culture of Brazil. Rio is a must-add to the travel bucket list and a very good reason to visit South America.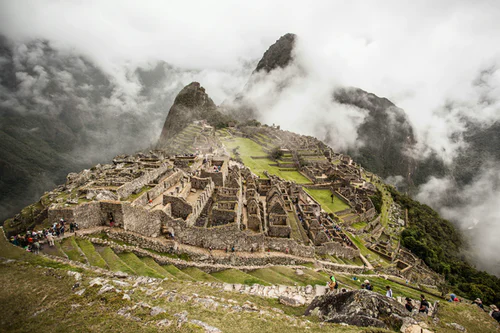 The Galápagos Islands, Ecuador
Have you ever wanted to visit the site of one of the most important discoveries in human history? Then the Galápagos Islands might be the destination to circle on your map. Charles Darwin made his groundbreaking discovery about evolution while studying the native creatures of the islands and it is easy to tell why.
With crystal clear water and some of the most diverse animal life on the planet, this volcanic island range near Ecuador is a dream for anyone who wants to experience the unbridled beauty that South America has to offer. Scuba diving, snorkeling, and boat tours, as well as hikes, are some of the attractive options that visitors regularly take part in.
Amazon Rainforest, Multiple Countries
Containing more than half of the world's remaining tropical rainforest, the Amazon rainforest is a massive and impressive biodiverse region in the Northern region of continental South America. Mainly situated in Brazil, the Amazon rainforest is also located in Peru, Colombia, Venezuela, Ecuador, Bolivia, Guyana, Suriname, and French Guinea, which means it is vast in size.
This jungle is home to over 15 000 animal species which makes it quite the expedition for those that want more of the natural side of travel. River tours are a popular way to visit some of the impressive natural landscapes, like the Iguazu Falls and the Pantanal wetlands. For those looking for some adventure, then the Amazon rainforest is a cannot miss, life-changing peer into the untouched beauty of the continent.
Travel is the best way to get out of our comfort zone and experience something new or enjoy a relaxing getaway from our lives. Whatever the reason for your travel desires, you want to know what and where you are headed next. South America could be the answer you are looking for and these places offer something for everyone and an unforgettable adventure for all.