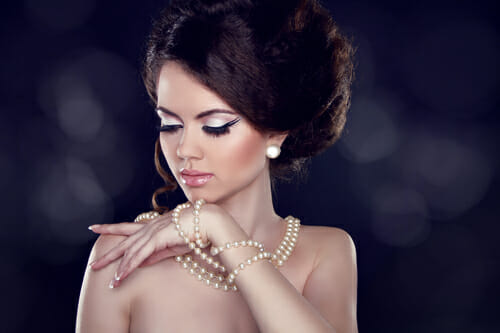 Pearls are classics accessories that can add glitz, glam and a timeless appeal to any outfit. Whether you've inherited a pearl choker from your grandmother or have recently taken an interest due to the new trend, pearls are here to stay. But, how do you wear pearls without looking outdated? Lucky for you, I've put together a great list of some of the best pearl resources out there.  Follow the below guide for all of your pearl questions and answers.
How Do I Wear Them?
Layered, with a statement necklace or mixed metal (via Charming Charlie).
As a simple accessory (via Vogue).
When Should I Wear Them?
How Can I Incorporate Them into My Outfit?
In very unique & edgy ways (via totalbeauty).
Incorporate them into clothing (via Bustle).
How do you wear pearls?