If you are a food and cooking enthusiast but are unable to cook and eat delicious meals due to your hectic schedule, you must master a quick-cooking method to help you during such instances. While you can always order food from a restaurant, it is not necessarily healthy. By learning one of the quick-cooking techniques, you can make healthy and delicious meals on the go. Here are a few of these quick-cooking methods.
1. Stir-fry
Stir-frying is the fastest cooking method of all. It is highly preferred by busy people because it helps save time and retains nutrients, colors, and flavors of the ingredients. Cut up a few vegetables into small cubes (preferably of the same size) and sauté them in a pan using little oil. You can also use cuts of lean meat and fish. Add some salt, pepper, and seasoning of your choice. Pay attention to the type of oil you use. Groundnut and sunflower oil are the best kinds as they work well when exposed to high temperatures.
2. Use Your Pressure Cooker
Put your pressure cooker to good use and prepare delicious meals in under 30 minutes. This method of cooking uses steam to cook food, which is faster than baking. You can cook healthy meals like lentils, stews, and whole grains in a pressure cooker. Other foods like raw meat and quinoa, which usually take a lot of time to cook, can be prepared within a few minutes using a pressure cooker. Some easy and delicious cooker and crockpot recipes include baked beans, chicken stroganoff, and beef stew.
3. Grill Your Food
Grilling your food is recommended when you crave meat or seafood but are running low on time. Most people are very nowadays which makes this the ideal method of cooking. Some people don't even have time to go to the market! Luckily today, it's also very easy to book a steak or lobster delivery to your door and start grilling.
Before you start cooking, make sure that the grill is hot enough. If you use a cut of lean meat such as chicken, you may have to coat it with a little oil. However, fatty meats such as bacon and sausage do not need extra oil as they release enough liquid to avoid burning. When adjusting your grill pan, place a rack below to collect the fat that drips down. You can also grill vegetables like tomatoes, bell peppers, and mushrooms to add more flavor and texture to your dish. If you don't own a grill yet, it is time to invest in one.
4. Use an Air Fryer
You can cook almost every ingredient in an air fryer. From potatoes, chicken, tofu, and any vegetable, you can fry an ingredient of your choice. Air fryers treat the food from all angles, which gives it a fried and crispy texture. The cooking experts at KitchenFold.com recommend investing in an air fryer to prepare quick meals that are extremely healthy and delicious. If you don't have one, it is time to get this useful and versatile appliance. Some delicious recipes that can be cooked with this method include fried chicken, crispy fried tofu, and mozzarella sticks.
5. Cook a One-Pot Meal
One-pot meals are a quick fix to your hunger, especially after a long day at work when you are too tired to cook a proper meal but still crave something delicious. These quick meals can be called 'footie pajamas' as they are quick to prepare and extremely cozy. One major advantage of cooking with this method is that you can avoid the fuss of cleaning up post-cooking. Since both children and adults enjoy one-pot meals, you can quickly throw in a few ingredients and toss up a delicious meal for your family within minutes. All you need is a pot, a few ingredients, and a stove. Some delicious one-pot meals you can try are chicken jambalaya, spicy veggie rice, and lamb tagine.
6. En Papillote
This traditional Italian cooking method uses a folded parchment paper to wrap the food and is cooked in a microwave or oven. In case you don't have parchment paper, you can use aluminum foil or a paper bag.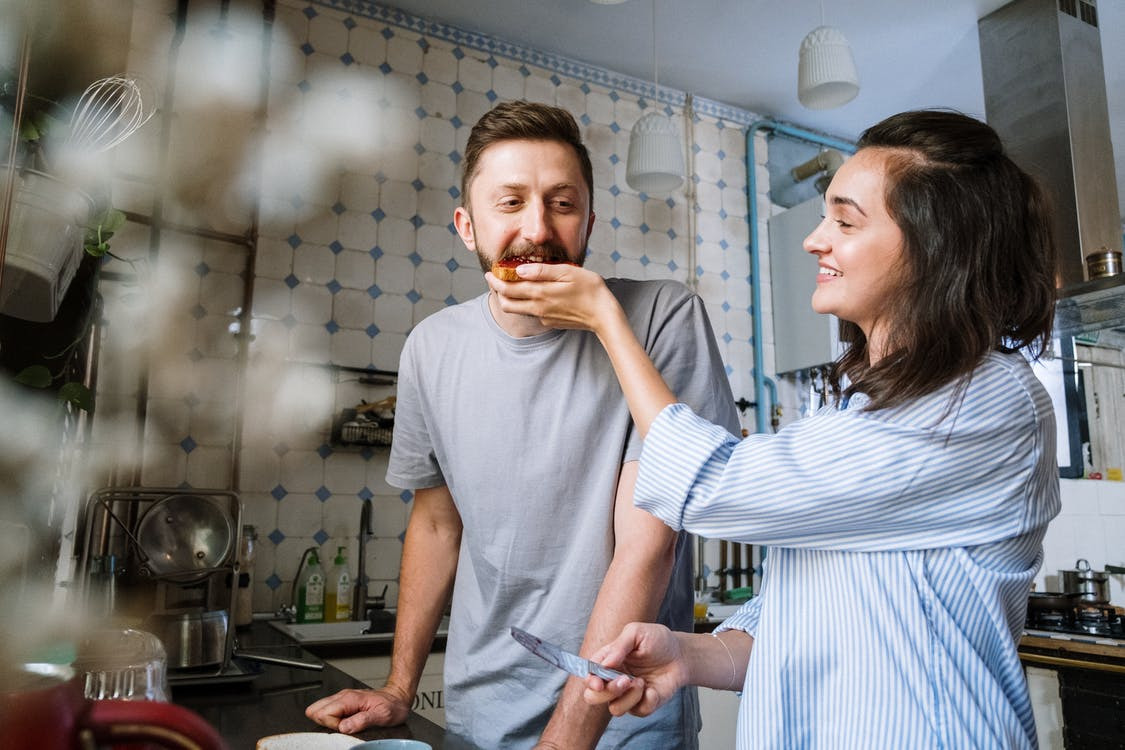 Lean cuts of meat and fish are the two most common ingredients cooked using this method as these are moist and evenly cooked at the end of the process. Since eating straight out of the parcel is fun, you can serve the food still wrapped in the packet. Some dishes cooked using this method include baked veggies, zucchini spaghetti with clams, and lemon and garlic chicken.
These quick-cooking methods will not help prepare delicious meals but also make them healthy. Whether it's stir-frying, grilling, or air-frying, you can prepare delicious meals on the go. Try to master at least one of these methods to apply it when you are busy but still wish to eat something delicious.