With the coronavirus sweeping the globe, many countries are seeing lockdowns, travel restrictions and recommendations to self-isolate if they display symptoms. However, it appears people in the US who use apps to find love are also being impacted. With many revealing they are too scared to meet in person due to the virus. According to a survey of over 2,200 users of dating app WooPlus 30% are currently waiting out the virus before meeting matches in person for a first date.  One user Elise explained: "I'm not meeting anybody until they've given the all-clear. You've got to be really worth it for me to risk this virus for you."
With many not wanting to put themselves at unnecessary risk it appears singletons are trying to simply keep the conversation going online rather than meet in person. WooPlus a dating app for curvy people to enjoy dating and find love has today issued tips to its users on ways to keep the conversation going whilst people wait out the virus. These include 'Netflix and virtual chill' as well as some games to play. Neil Raman, founder and CEO of WooPlus Said, "It is smart of people who use dating apps to think twice about meeting whilst we battle the coronavirus. However it is upsetting the natural rhythms of dating, especially for those who would usually go for a first date early on.
"We have recently updated our app to allow users to show their personalities more vividly, the app has a new layout that allows users to see the overall information of one person, rather than judging them by one cover image. We've also revamped our 'Moment' feature to help people stay connected with the community and help beat the isolation some may be facing.
"However with this crisis on our hands we are looking at the prospects of users having to keep the conversation going for a lot longer than usual and it would be sad for those connections to fizzle out.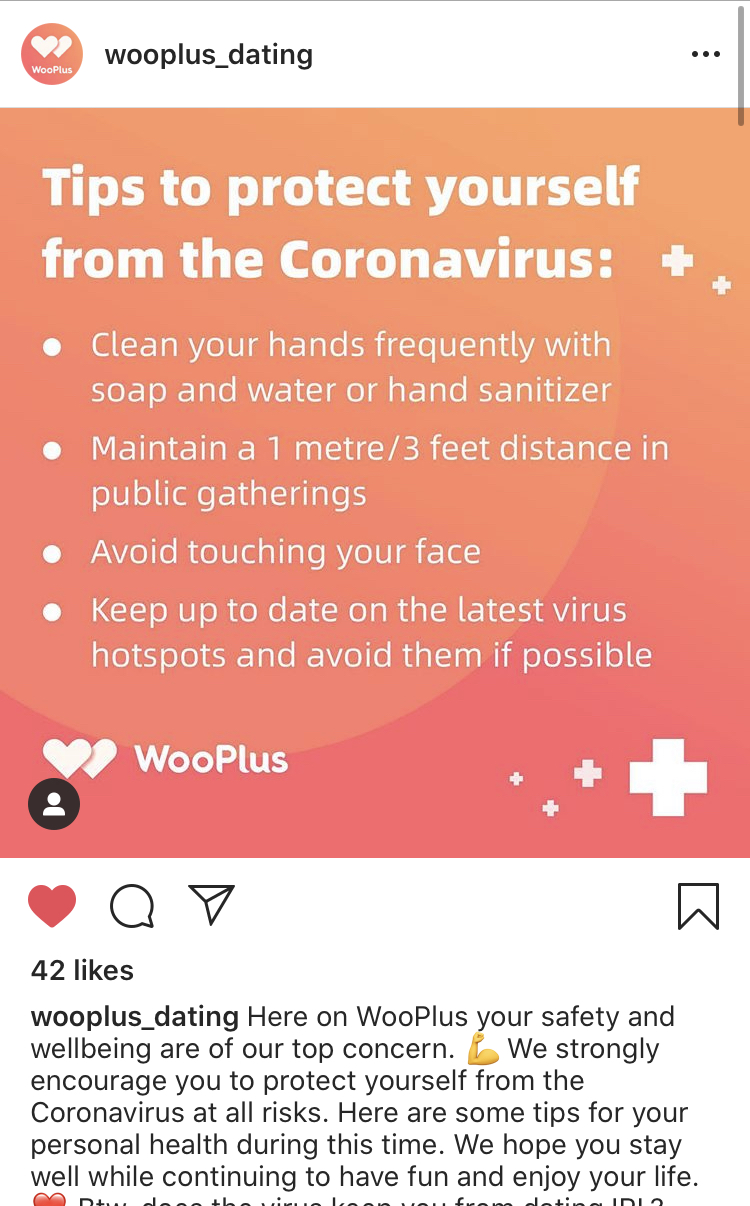 "That's why we wanted to put out some tips to our users on creative ways to keep the conversation going."
Tips to keep the conversation flowing
Netflix and virtual chill
Agree to start a series together, this is a fantastic way to keep the conversation flowing. It allows you to have a narrative that's moving forward, provides you both with something fresh to talk about and let's you find out more about the type of person you are dating.
Video chat
Being able to see the other person, hear their tonality and watch their facial expressions is hugely important when growing genuine connections. Changing up how you communicate can deepen the bond you form with a new partner.
Play games
Games are a great way to have some light hearted fun, never have I ever or two truths one lie can inject some much needed humour whilst also letting you find out more about the person.