The Jamie Oliver Food Revolution is back in New Canaan, CT on Saturday, May 16th 10.00am –12.00pm, once again getting kids and parents excited about food.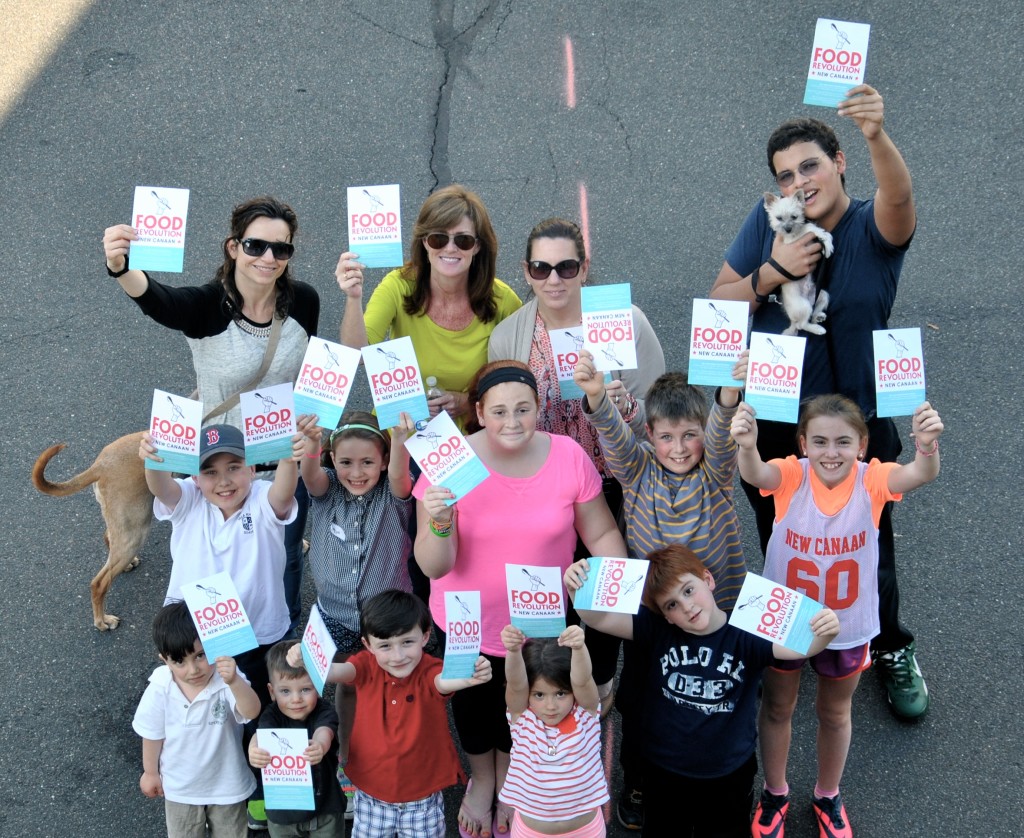 The Bravery Passport was created to highlight Food Revolution Founder, Jamie Oliver's wish: "To create a strong sustainable movement to educate every child about food, inspire families to cook again and empower people everywhere to fight obesity."
Families need to register in advance for a Bravery Passport, which lists participating New Canaan restaurants and food shops. Kids then go on a food trail, sampling tasters and getting a stamp for their passport. Organizer Rachel Lampen says: "Last year New Canaan was buzzing, with 350 local children visiting 16 different locations. They each sampled things they wouldn't normally try – kale smoothies, tuna tartare, cockscomb, escargot, octopus, stewed calamari and stinky cheese. It was a crazy couple of hours but educational and huge fun for everyone. It also showcased New Canaan's fabulous dining scene. All participants received a bravery certificate and wooden spoon – to encourage home cooking. For those who tasted everything and completed their passport, they were entered in to a prize draw".
Register here for your Bravery Passport: http://www.hamlethub.com/ncfoodrevolution.
Rachel Lampen ends by saying: "I'm working with the Chamber of Commerce and getting more businesses involved. The Pop Up Park will be a mini food festival, with special guests and live music. I have partnered with local charity, Filling in the Blanks – who fight childhood hunger by providing needy children with meals. So put May, 16th in your diary and pay us a visit!".
Thanks to our confirmed participants to date: Absolutely Babulous; Baldanza; Boulevard 18; Chef Luis; Elm; Goldenberry; Green & Tonic; New Canaan Olive Oil; No 109 Cheese & Wine; Peachwave Yogurt; Prima Dolce Company; Rosie's; South End; Station Eats, Walter Stewart's Market and Wave Hill Breads.