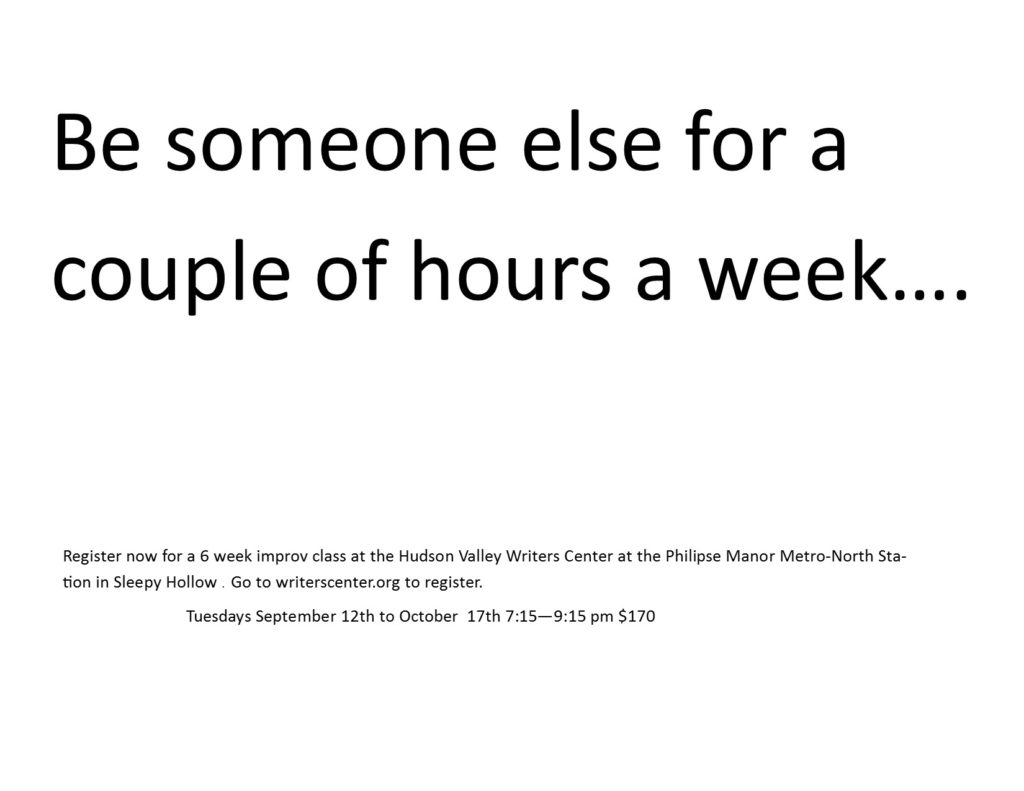 Tuesday September 12, 2017 @ 7:15PM – Tuesday October 17, 2017 @ 9:15PM '
The Hudson Valley Writers' Center Sleepy Hollow.
$170 Improv for Actors, Writers & Bored People with Lynne Lori Sylvan –
This fun supportive class will gently lead you to creating more authentic dialogue, either as a writer or an actor or a person navigating the world. Some of the games will focus on active listening, and others on crystallizing the essence of your idea. You will be amazed at what you can come up with after a relaxed warm-up! This class is for 18 and over as subject matter varies!
The sixth week is an optional charity benefit student performance.(The last one was for Paws Crossed)
The venue for this class is unique as it is the old train depot, and it makes it very convenient and easy to get to, a 1 minute walk form the Philipse Manor Metro-North train station, plus free parking for people who drive there.