Gorgeous, haute couture clothes aren't just for the rich and famous anymore. They're not even just for fancy weddings and other black-tie events. Thanks to clothing rental services like Nuuly or Rent the Runway, you can wear designer pieces whenever you want, without the high price tag. You can shop for clothes to wear online, get them in the mail in a couple of days, wear them as many times as you want, and then send them back and choose something else.
Not convinced? Renting clothes can actually be cheaper than buying them, and it's better for the environment. You'll be able to dress better, wear something different to every event, and experiment more with trends – and still have plenty of closet space for classic staple pieces. Let's take a closer look.
Save on Closet Space
If you have a closet full of clothes and nothing to wear, the last thing you need is to buy more clothes. Even if you don't currently own a lot of pieces, you can keep your closet under control by renting new clothes instead of buying them. Renting clothes can be especially useful if you live in a small space – keep your studio apartment free of clutter and supplement a capsule wardrobe with clothing rental.
Be More Sustainable
Fast fashion is terrible for the environment, and the clothes aren't even that good. You can't probably afford to buy more sustainable, higher-quality clothes and even if you could, you're already addicted to the endless variety that fast fashion provides. You can have the best of both worlds. You can get your hands on designer clothes, many sustainably made, and still get the variety by regularly swapping them out for new clothing rentals. The clothes you wear will get worn again and again by other users, instead of making their way to the back of the closet after two or three wears.
Save Money
How much money do you spend on clothes per month? And how many of those clothes do you wear regularly? Renting your clothes might actually be cheaper than buying them, especially if you're the type to buy a piece, wear it once or twice, and then move on to the next fast-fashion find. If you're already not going to wear something more than a few times at most, doesn't it make sense to rent higher-quality items that won't take up space in your closet? Many clothing rental services have subscription plans, allowing you to check out a certain number of garments per month for a flat rate.
Wear Higher-Quality Outfits
Clothing rental services are great for when you're shopping for women's designer dresses for a wedding or other fancy event. But that's not the only time you might want to be wearing nicer clothes. Let's say you want to wear nicer clothes to work – a clothing rental service can really help you dress for the job you want. Even if you're just choosing clothes to wear when meeting friends or going on vacation, you'll look so much better and feel so much more confident in nice designer clothes.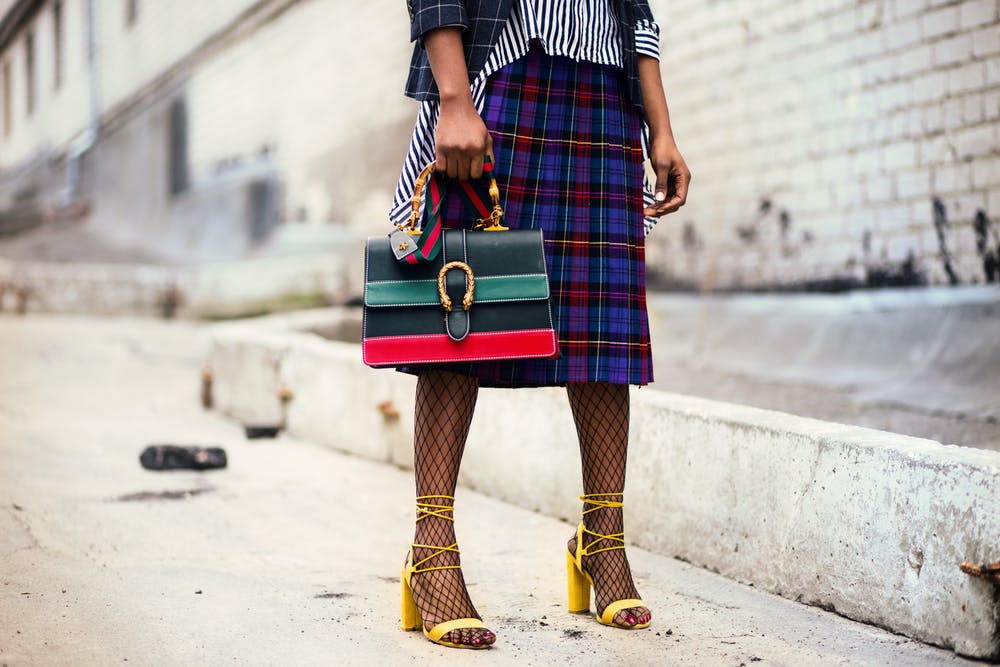 Try Out New Trends
It can be hard to experiment with fashion trends when you're buying the clothes. What if you decide you really can't rock those mirrored cowboy boots? Buying a trendy new item when you're not sure you can pull off the trend feels like too much of a commitment – because it is. When you rent your clothes, you can experiment with new trends without fear, because you won't be stuck donating the trendy clothes to Goodwill two years later.
Have a New Outfit for Every Occasion
Never again will you need to suffer the embarrassment of wearing the same outfit in public more than once, if indeed that is something that embarrasses you. Even if it doesn't, it's nice to have something new to wear to a party or event, without having to go to the mall or commit to buying the item. You can wear a new, trendy outfit to every event, and you probably don't have to worry too much about someone else wearing the same thing, either.
If you're not renting your clothes, maybe you should give them a try. It's the best way to expand your wardrobe without expanding your closet – and it can help you avoid fast fashion while still saving money on clothes. Be more fashionable than ever when you rent your clothes instead of buying them.