Week-long Celebration Taking Place September 28 – October 3
2021 Event Begins Multi-Year Partnership Benefitting
Jacques Pépin Foundation and Wholesome Wave
 Greenwich Wine + Food has announced its 10-year anniversary celebration, taking place September 28 – October 3, 2021.  The week-long festivities will recreate some of the most memorable experiences from the past decade of festivals and special events, as well as introduce new events for guests.  Beneficiaries include two national non-profit organizations with roots in Connecticut: The Jacques Pépin Foundation and Wholesome Wave.  Platinum sponsors include Wagoneer and The Village.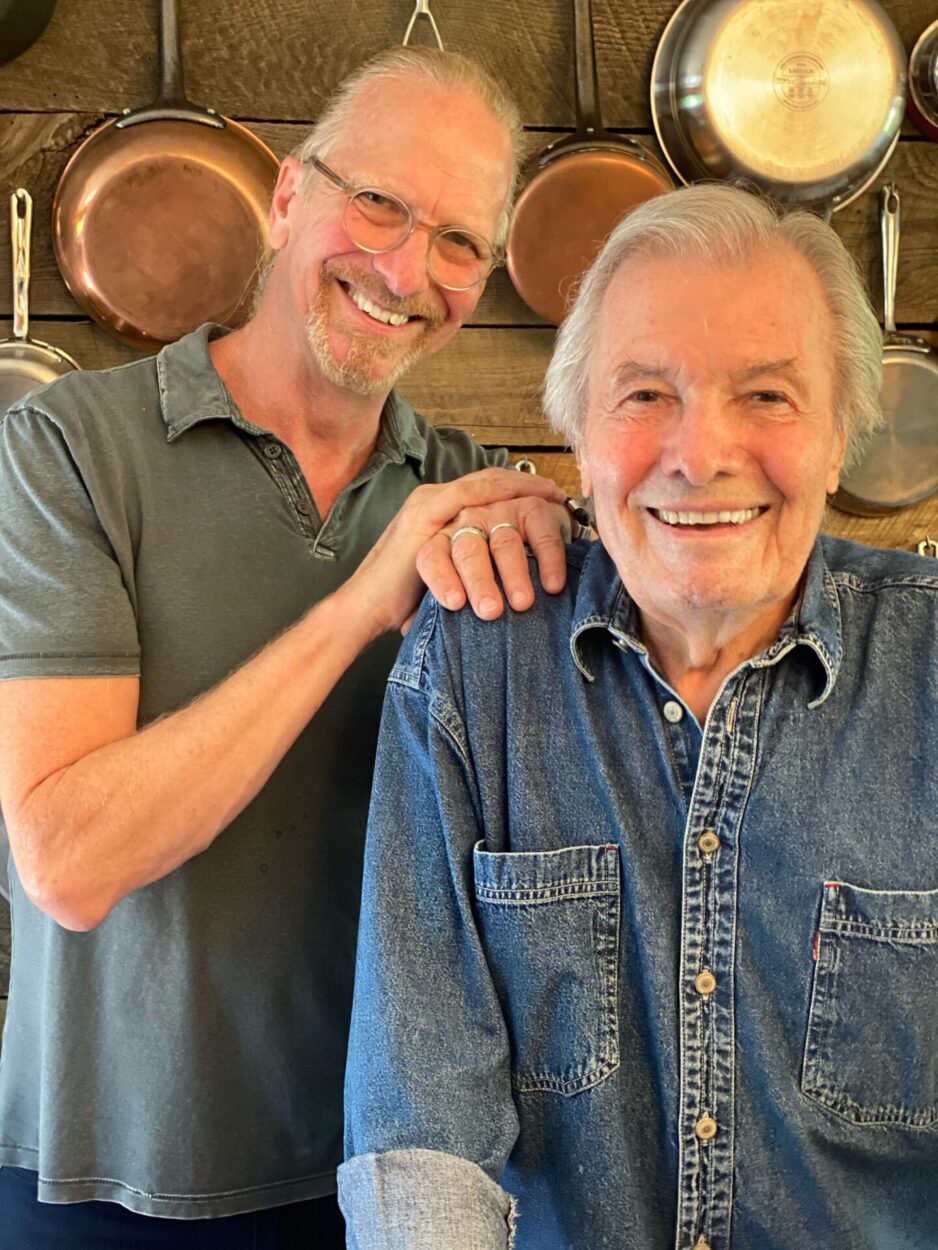 "I could not be more thrilled to announce the anniversary celebration of Greenwich Wine + Food this year, bringing our most extravagant feast yet to the area," said Suni Unger, founder, and CEO of Unger Media, the parent company behind Greenwich Wine + Food and Serendipity Magazine.  "Greenwich Wine + Food is built on the foundation of the incredibly rich culinary talents in this area, who have met the challenges of the last 16 months with determination, creativity, and hard work. This year, more than ever, our mission to shine a light on and lift up these incredible members of our communities could not be more important. Partnering with our good friends Jacques and Michel could not make more sense as we look back at the incredible history we've celebrated in the last decade and ahead to the ever-evolving trends in the culinary landscape. Our fans, sponsors and my entire team are working hard to create an anniversary party like nothing you've experienced before!"
"While many of our flagship annual events that guests have come to know and love will be celebrated this year, we are also planning several new experiences including a Sunset & Oysters Cruise, Ultimate Donut Competition, Sunday Brunch and exclusive wine tasting experiences," added Unger.  "Our three biggest pieces of news to share for 2021 – the expansion to a weeklong celebration, including a return of Sunday programming, two new charity partners, and a reimagined Master Chef Gala.  For this monumental anniversary, we also decided it was a crucial year to expand the geographic footprint of the event to multiple locations to help bring new patrons to restaurants in the area and reach new towns through exclusive wine tasting experiences at private homes.  Our desire to offer both this classic programming year in addition to exclusive, never-before-experiences meant looking at our weekend programming with a new lens, and we're excited to be hosting these core events at a new waterfront venue, The Village in Stamford. This new campus, built by Fairfield County residents and co-developers Brent and Courtney Montgomery, is fast becoming a favorite for its water views, state-of-the-art facilities, and incredible events.  2021 is going to be a year like we've never had before!"
Exclusive Wine Experiences, kicking off the week, will invite vintners, winemakers, and sommeliers to lead entertaining discussions of wine history and production practices with guests in exclusive homes and restaurants throughout Fairfield County surrounding areas.  These intimate affairs will pair rare, world-class wine tastings with multi-course menus prepared by notable, local chefs.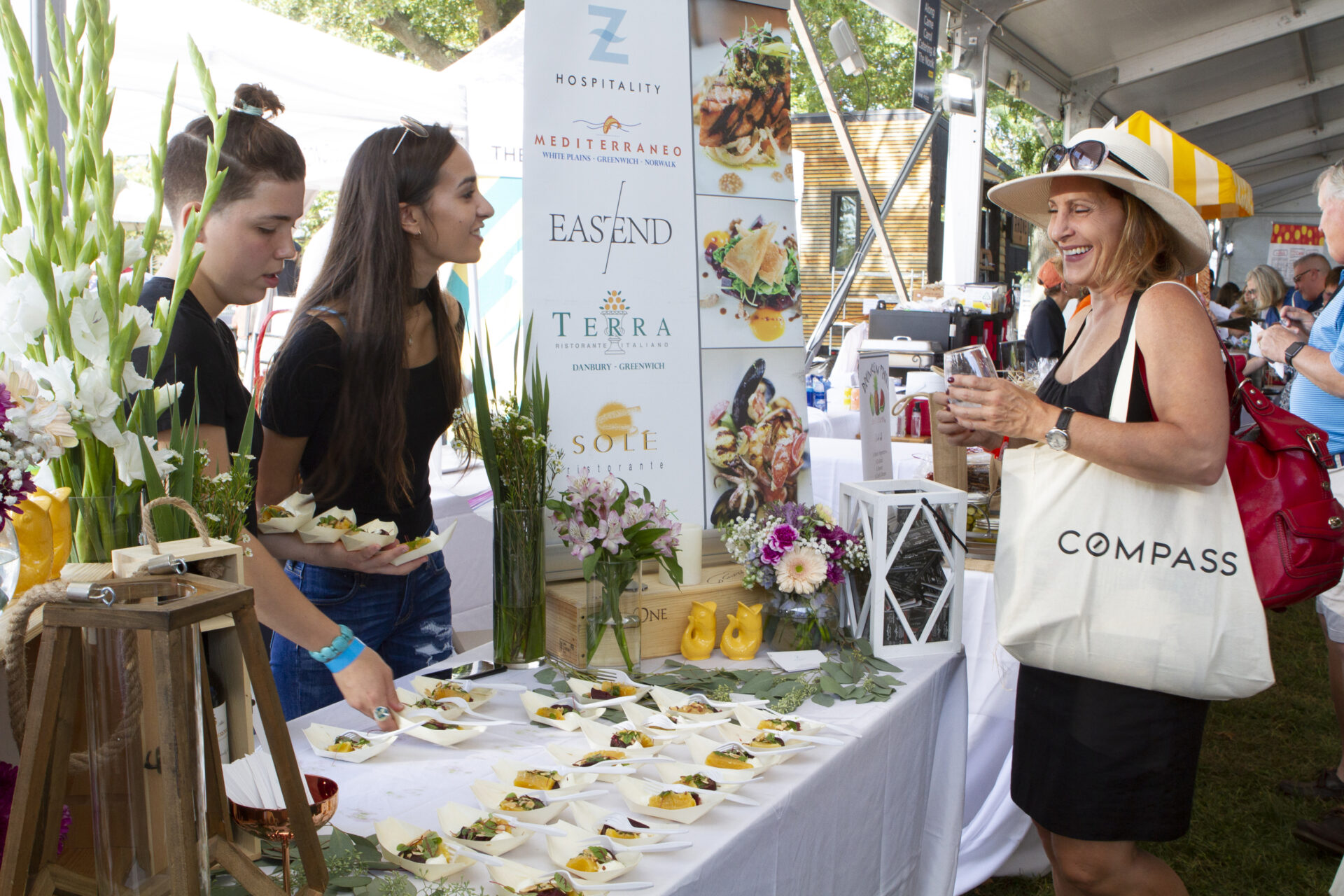 The 10th Anniversary Master Chef Gala, honoring Jacques Pépin for his lifetime of achievement, will take place on Friday, October 1 at The Village.  New for 2021, award-winning chefs will prepare multi-course dinners showcasing curated menus created just for the evening serving the Chef's table of 10 guests.  The evening will also include mingling with celebrity chefs, tastings of elite liquors, wines and beers, a charity auction, and musical performances.  A limited ticketed event will provide access to an intimate cocktail party before dinner with Jacques Pépin, Michel Nischan, and other celebrities.
"Greenwich Wine + Food has an impressive history of public and community support; few organizations are able to attract this level of culinary, hospitality and performing arts talent to inspire the public to make the world a better place," said Rollie Wesen, EdD, CEC, co-founder and executive director of the Jacques Pépin Foundation.  "The Jacques Pépin Foundation is honored and grateful to be named, along with our sister organization Wholesome Wave, as a charity beneficiary of this great event.  Together with our organizations advance the power of Food Equals Change, addressing food system issues including sustainable production, food insecurity, access to fresh foods, food-driven health outcomes, and food service job training for marginalized and under-served populations. Greenwich Wine + Food's multi-year commitment to our organizations demonstrates the public appetite to enact change and ensures that our access and education programs will continue to broaden our reach.  We hope you will join us this fall!"
"I am humbled and honored to be re-engaging with Greenwich Wine + Food during this monumental year for the festival, and deeply grateful for their support of Wholesome Wave and the Jacques Pepin Foundation, our beloved 'partner in the crime' of good food for all!," said Michel Nischan, co-founder and chairman, Wholesome Wave.  "The festival's offer of multi-year support to Wholesome Wave and the Jacques Pepin Foundation underscores their long-standing commitment to ensure that everyone has equal and equitable access to truly good food and meaningful opportunity. Their long history of supporting and celebrating food businesses and community causes makes GWF the perfect venue for a long-term partnership aligned on changing the world through food. All three organizations represent the nexus of everything good our industry represents — a core belief that everyone should be able to share the joy, camaraderie, and security that good food provides to us all, regardless of race, ethnicity, age, or income."
Saturday, October 2 and Sunday, October 3 will host classic Greenwich Wine + Food events at The Village, including a re-imagined Savor & Stroll (formerly known as the Grand Tasting Tent) offering food and beverage tastings, demonstrations, and industry leaders sharing products on the boardwalk, as well as events devoted to the best in burgers, tacos and more.  2021 will host the 9th Annual Burger Battle and 7th Annual Top Bartender Showdown, inviting friendly competition between area restaurants and bars.  Sommelier, mixologist, and brewmaster presentations, celebrity book signings, cooking demos with special guest chefs, a celebrity green room with live interviews, an exclusive Meet the Master's panel discussion, and live musical performances will also return.  New events for 2021 include Ultimate Donut, highlighting some of the area's most innovative and fun treats, Sunday Brunch with live music on the rooftop, and Sunset Cruise & Oysters, serving a selection of oysters and other refreshments on a one-hour cruise on the Long Island Sound.  VIP ticket holders will enjoy a redefined experience in 2021, not only having access to Saturday or Sunday's festivities, but also inviting access to a rooftop experience with lounge areas, three bars serving premium spirits, wine, and beer, an exclusive dinner or brunch prepared by award-winning area chefs, private restrooms and VIP parking.
Tickets will be available in the coming weeks via www.greenwichwineandfood.com or by emailing wineandfood@ungerpublishing.com.
Weekend events will be held rain or shine, and anyone under 21, including infants or children in strollers, will not be admitted. Pets are also not permitted.
All Greenwich Wine + Food experiences will strictly adhere to current health and safety guidelines from the State of Connecticut, CDC, and WHO, which will be posted on www.greenwichwineandfood.com.
ABOUT GREENWICH WINE + FOOD
Greenwich Wine + Food celebrates community, charity, food, beverage and more in the Connecticut and New York area with multiple events throughout the year, including its flagship Greenwich Wine + Food Festival.  2021 beneficiaries include the Jacques Pépin Foundation and Wholesome Wave.  Greenwich Wine + Food is a part of Unger Publishing , a women-owned and run business.  For more information, visit www.greenwichwineandfood.com.
ABOUT GREENWICH WINE + FOOD 10TH ANNIVERSARY CELEBRATION
The Greenwich Wine + Food 10th Anniversary Celebration is a weeklong event celebrating the area's rich culinary landscape and showcasing innovation in the food and beverage industries.  Previous participants include chefs Daniel Boulud, Scott Conant, Mary Giuliani, Alex Guarnaschelli, Marc Murphy, Adam Richman, and Marcus Samuelson as well as musical artists Tim McGraw, Little Big Town, Train, and Ziggy Marley.  The 2021 event, celebrating its 10 year anniversary this year, will benefit the Jacques Pépin Foundation and Wholesome Wave; previous beneficiaries include Multiple Myeloma Research Foundation, the Town of Greenwich Parks & Recreation Foundation, Food Rescue US and Ment'or.
Sponsors to date include Wagoneer and The Village (Platinum Sponsors), and Greenwich Hospital (Premium Sponsor), Westy Self-Storage, and Tyson Fresh Meats (Supporting Sponsors) (*).  The event was created by Suni Unger, founder, and CEO of Unger Publishing, the parent company behind Greenwich Wine + Food and Serendipity Magazine.  For more information, visit www.greenwichwineandfood.com or the event's social media channels: Facebook (@Greenwichwineandfoodfestival) and Instagram (@greenwichwineandfood), or email wineandfood@ungerpublishing.com.
(*As of 7/12/21)
ABOUT THE JACQUES PÉPIN FOUNDATION
The JPF supports community kitchens that offer free life skills and culinary training to adults with high barriers to employment, including previous incarceration, homelessness, substance abuse issues, low skill and education attainment and lack of work history.  For more information, visit www.jp.foundation.
ABOUT WHOLESOME WAVE
Wholesome Wave is a national nonprofit that believes that solving hunger is not just about providing more food, but instead it's about providing the right food so those in need can lead a healthy life. The organization's efforts are driven by the mission of democratizing nutrition by empowering underserved consumers to make healthier food choices by increasing affordable access to fruits and vegetables. Wholesome Wave addresses complex problems with innovative and effective solutions, including the development of innovative payment technologies, programs such as "Wholesome Rx" (doctors writing prescriptions for produce) and "SNAP Doubling" (2 for 1 produce at grocery stores and farmers markets). Founded in 2007 by James Beard Award-winning Chef Michel Nischan and former U.S. Undersecretary of Agriculture Gus Schumacher, the organization is based in Bridgeport, Connecticut. For more information, visit www.wholesomewave.org.
ABOUT THE VILLAGE
Located in Stamford's South End, The Village is a new indoor/outdoor premium waterfront campus designed to serve the needs of entrepreneurs and creators in realms like art, entertainment, tech, music, health, fitness, food, finance, the digital/influencer worlds and more. Touting 133,000 square feet with nearly 1,000 feet of walkable marina, The Village fuses modern office space and unique private event venues with world-class food and beverage offerings. The large-scale, work/play environment also encompasses Connecticut's first LEED v4 commercial building, making it an outstandingly energy efficient commercial building. Anchoring The Village is media magnate and entrepreneur Brent Montgomery's Wheelhouse brand, launched in 2018 in partnership with Jimmy Kimmel. @thevillagestamford