New Office Increases Feet on the Ground Service and "Main Street"
Visibility in Larger High Demand Market
Grand Lux Realty (GLR), ranked by the Board of Realtors as a top 5% performing locally owned brokerage firm in Westchester County and the lower Hudson Valley, announced today the opening of the company's new Chappaqua office, located at 101 King Street, Chappaqua, NY.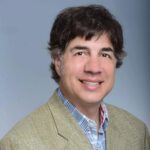 "We established our headquarters in Armonk back in 2006," said Michael Levy, founder, and Principal Broker, Grand Lux Realty. "This move is bittersweet, but we are not saying goodbye to Armonk or our long-time clients. While Armonk continues to be an important coverage area for us, moving our headquarters to Chappaqua was a business decision that better positions us to meet the needs of a larger high demand market."
The new Chappaqua office sits in a well-appointed and conveniently located building on King Street with plenty of parking and easy access to downtown Chappaqua, the train station, and Starbucks.
GLR offers unique strategies for sellers designed to help them position their home against their competition to maximize their "Buyer Perceived Value." The firm is always looking for more agents and offers the fastest no-fee route to 90% commission splits in the lower Hudson Valley.
About Grand Lux Realty
Established in 2006, Grand Lux Realty is a locally owned premier real estate brokerage company powered by close to 250 licensed real estate salespersons. Serving the residential and commercial real estate needs of Westchester, the lower Hudson Valley, and Fairfield County, CT, the company is ranked in the top 5% of all brokerages by the Hudson Gateway Association of Realtors and the Long Island Board of Realtors for annual sold volume. Grand Lux Realty operates three offices located in Chappaqua, Ardsley, and Mamaroneck.