The Paul Green Rock Academy will be hosting four incredible tribute shows of RADIOHEAD: A MULTIMEDIA EXPERIENCE. The musicians of the advanced Master Program will be performing, accompanied by audio and video student created productions.  To be blown away by such young talent, join them in Bedford Hills or in Connecticut at:
Discovery Museum and Planetarium of Bridgeport, CT (Tickets Here)
4450 Park Ave, Bridgeport, CT
Saturday, December 8th at 8pm
Sunday, December 9th at 7pm
Bedford Hills Community House (Tickets Here)
74 Main Street, Bedford Hills, NY
Saturday, December 15th at 8pm
Sunday, December 16th at 7pm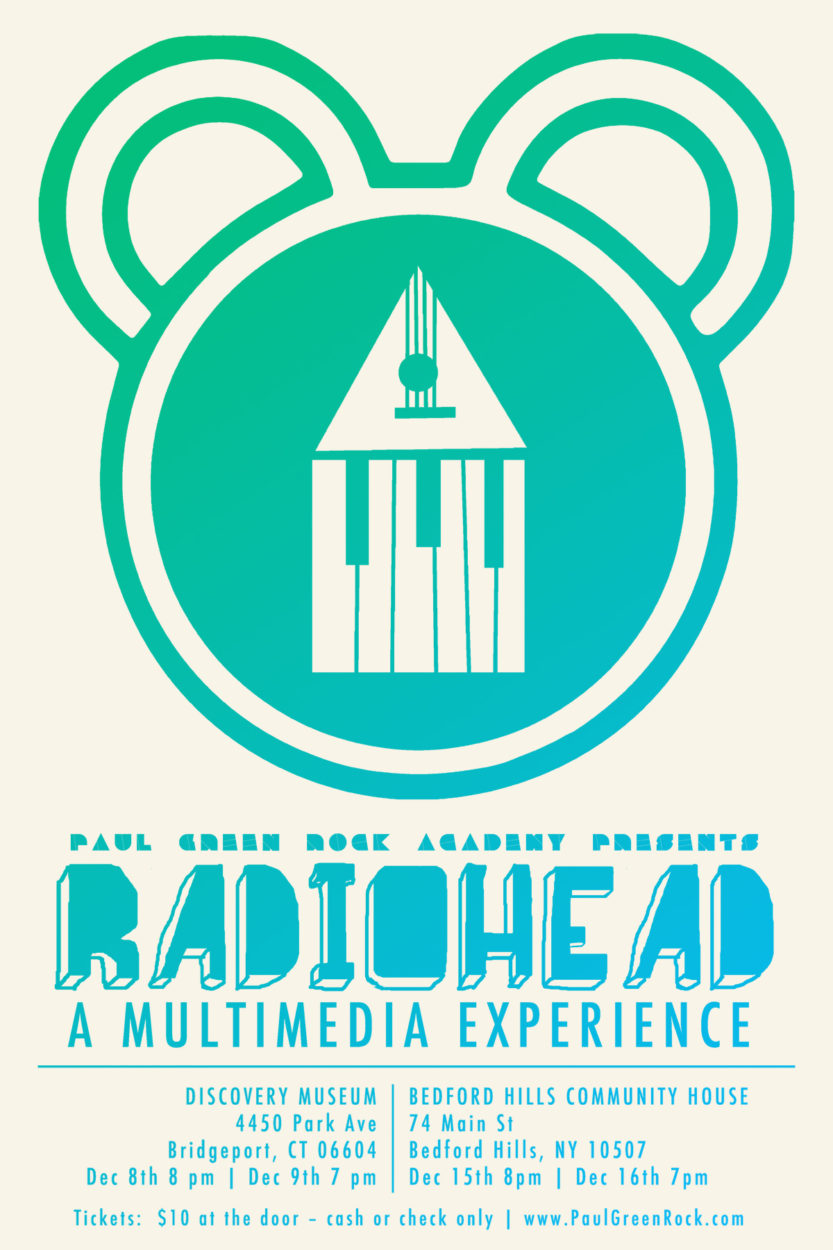 Tickets are only $10 and may be purchased on BrownPaperTickets.com. They may also be purchased at the door (cash or check only).
Paul Green Rock Academy is the new elite rock program for the most advanced and dedicated music students. To be a member of the Master Program, students come from Westchester, New York City, Fairfield and Dutchess Counites.  These students, ages 10-18, are accepted by audition-only and they are on the fast track to becoming professional musicians.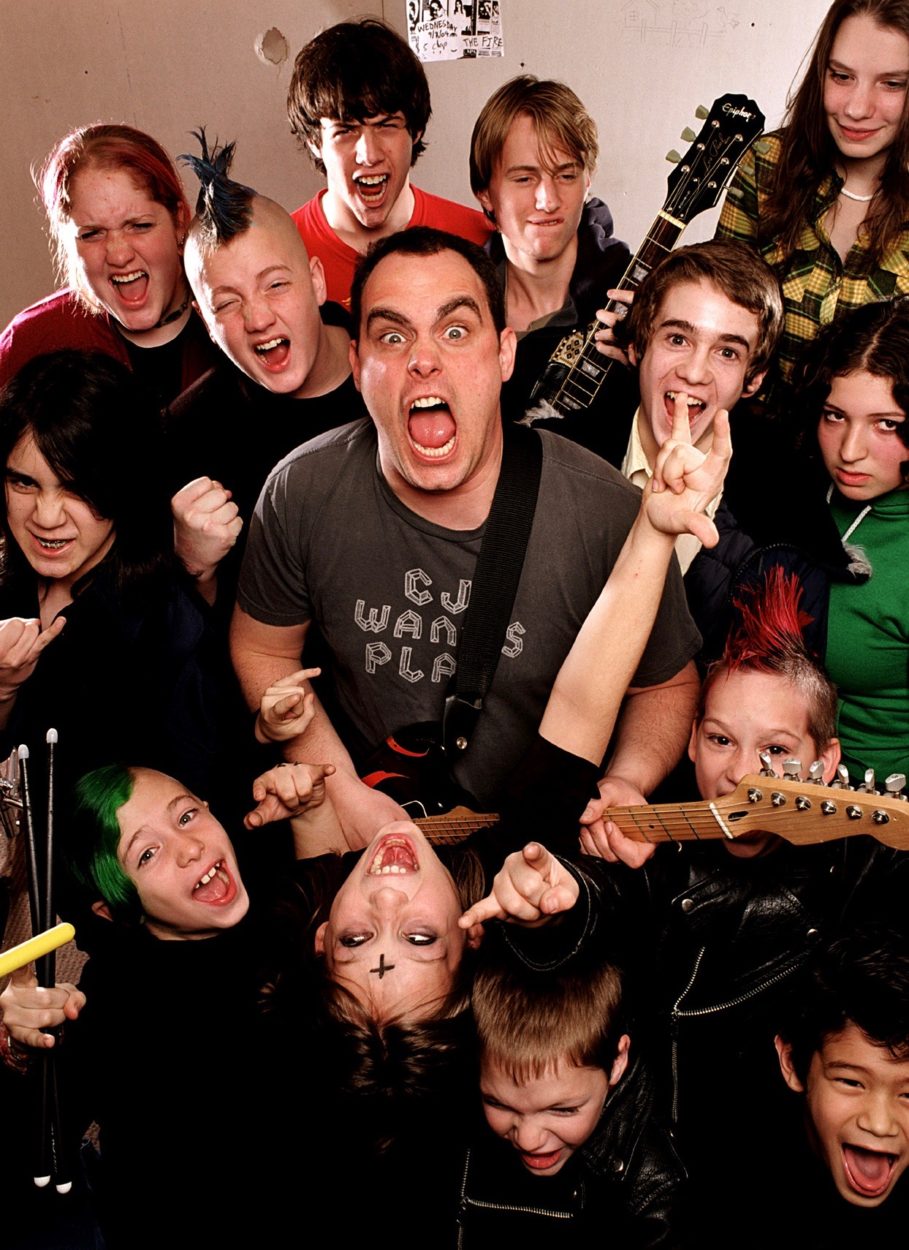 If you have never heard the name Paul Green, now's the time. Paul developed a program of performance-based music education that has changed the way rock music is taught throughout this country. He is the founder of School of Rock, the international corporation of music school franchises. Think Jack Black/Dewey Finn. He left that corporate world in 2010 to return to his true love, teaching students.
 

"The biggest step is from good to great," Paul says to his students.  He created the Paul Green Rock Academy, his dream school, to do just that – take good students and make them great. Many of his former students have gone on to be professional musicians, playing with bands including Bad Brains, Beck, Fetty Wap, Gene Ween, and more.
Paul Green and his partner Loren Teolis, Broadway veteran and "rocker mom", began the Master Program this past June in CT. Their only other location is in Philadelphia, PA. Junior and Adult Programs are set to kick-off in January.  For more information and to set up an audition, check out www.PaulGreenRock.com or email the school at info@PaulGreenRock.com.
Go see these musicians perform now and get their autographs before they become SUPERSTARS!