FIRST-OF-ITS-KIND POP UP SHOP TO BENEFIT THE WOLF CONSERVATION CENTER WILL TAKE PLACE AT PAUL NICKLEN'S NYC GALLERY JULY 28-30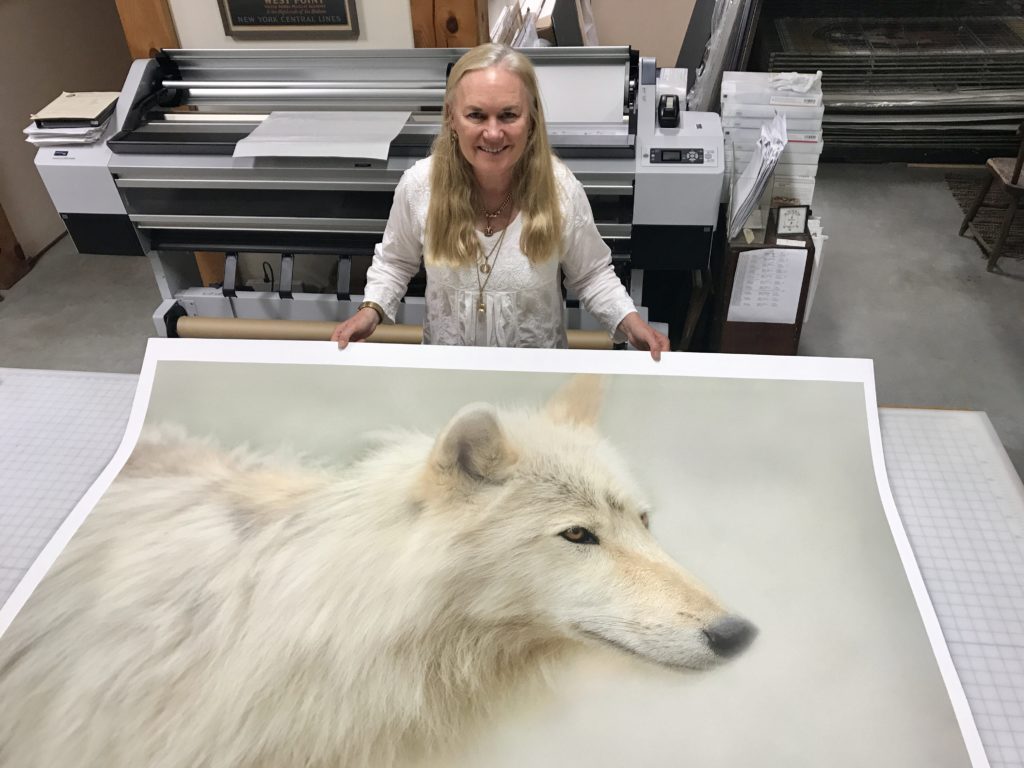 World-renowned wildlife photographers, Paul Nicklen, Vincent Munier and Julie Testwuide, are teaming up to raise awareness and funds for the The Wolf Conservation Center and SeaLegacy.
The Wolf Conservation Center (WCC) (nywolf.org), a pre-eminent wolf conservation facility, located just one hour north of NYC, will host a three-day weekend pop up shop in Paul Nicklen's SoHo fine art gallery (paulnicklengallery.com) from July 28th, 2017 through July 30th, 2017. The shop will be the first-ever conservation awareness pop up inside an environmental advocacy–focused fine art gallery (a portion of sale proceeds from the Paul Nicklen Gallery funds SeaLegacy (sealegacy.org), Paul's non-profit dedicated to protecting our oceans). The purpose of the pop up shop is to spotlight the WCC's conservation efforts while offering a multitude of WCC branded items, as well as a finely curated selection of limited edition photographs by Paul Nicklen, Vincent Munier, and Julie Testwuide.
This Pop Up concept is the brainchild of NYC's Skylar Handler, a Tulane University student and WCC intern, and the daughter of WCC board president Martha Handler. "I saw a pop up as the perfect platform to reach a new and potentially younger audience in and around NYC in order to raise awareness and bring attention to the WCC and the important work they do. By combining trendy merchandise and utilizing various social media platforms we're creating a space where visitors can learn why wolves are vital to ecosystems and support the WCC by purchasing merchandise and photographs."
The WCC also proudly participates in the Species Survival and Recovery Plan for two critically endangered species: the Mexican gray wolf and the red wolf, who are among the rarest mammals in North America. The WCC's South Salem, New York site offers visitors the chance to behold these species, both of which were at one time completely extinct in the wild, while learning about wolves and other large predators.
The event is open to all ages.
Pop Up | July 28 to July 30, 2017
Hours of operation
July 28: 12PM-9PM
July 29: 10AM-9PM
July 30: 12PM-7PM