Conversation & Cookies with Dorie Greenspan at sherry b dessert studio
Sunday, November 20, 2016
$20
 sherry b dessert studio, 65 King Street, Chappaqua, NY 10514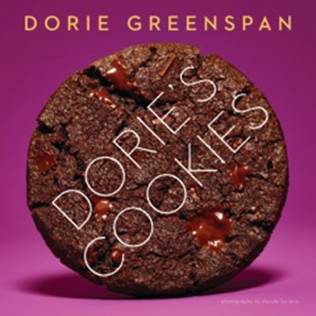 Join award-winning cookbook author, Dorie Greenspan, at sherry b dessert studio on Sunday, November 20 at 1pm for a talk, cookie tasting, refreshments and book signing of her latest cookbook, Dorie's Cookies.
Pastry chef-owner of sherry b dessert studio, Sherry Blockinger, is hosting Greenspan as part of the sb studio sessions program that welcomes artists, designers and artisans in the food world and beyond. Greenspan and Blockinger will participate in a Q&A to talk about Dorie's Cookies, baking techniques, ingredients, their creative process, and of course – cookies for every taste and occasion!
A six-time James Beard Foundation award winner, Greenspan, is noted for collaborating with many chefs, including the late Julia Child and Daniel Boulud, in writing and producing their cookbooks. Over the course of her baking career, Greenspan has created more than 300 cookie recipes. Yet she has never written a book about them, until now. Signed copies of Dorie's Cookies will be available for purchase.
Note: The event is presented in partnership with WAG Magazine.