Over 30 supporters attended the Dining in the Dark " event benefiting Guiding Eyes of Yorktown Heights on Sunday, January 26 at Via Vanti of Mount Kisco.  Raising awareness, Via Vanti has been a Guiding Eyes supporter for many years.  The organization trains seeing eye dogs and boasts over a 1,000 dogs working worldwide.  Owner Carla characterized the event, where diners ate blindfolded, as a    "Sensory experience in dining–a 5 course menu of mindful eating.".  
A delizioso 5-course tasting menu was served plus gelati,
Amuse Bouche
– Polenta Stuffed Mushroom with white truffle oil drizzle
– Endive with fresh chopped tomatoes, sweet red onions, and black olives
Via Vanti! Pizzette
– Caramelized pears  goat cheese, sliced almonds, rosemary, mint, honey and while balsamic drizzle
Pasta
– Wild mushroom ravioli with a goat cheese, fresh tomato and vodka sauce
Second0
Free-range Chicken breast rolled and stuffed with figs, pistachios and feta,with soft polenta and a red grape sauce
Gelati Sampler
– Mascarpone (Italian cheesecake) with berries of the forrest
– Amaretto chip
– Dark chocolate orange
The meal was a melange of flavors detailed on a Braille menu.Guests with the "savviest" taste buds received bottles of wine and a "Year of Gelato" as prizes.  Guiding Eyes for the Blind was established in 1954 and place over 150 dogs a year. Via Vanti  hosts many themed dinners and this was the first annual  Dine in the Dark event!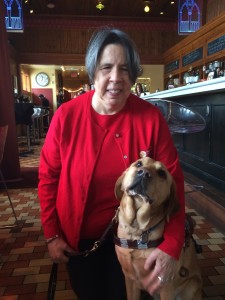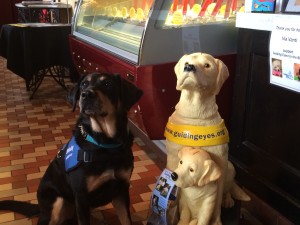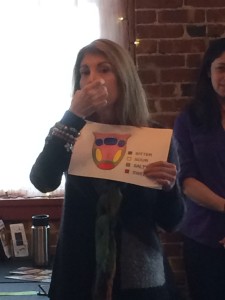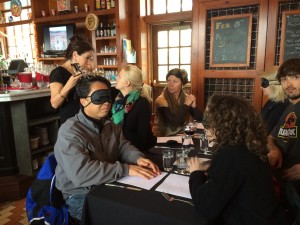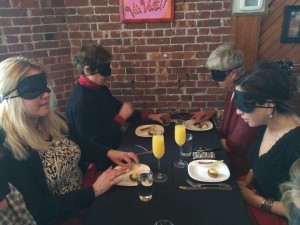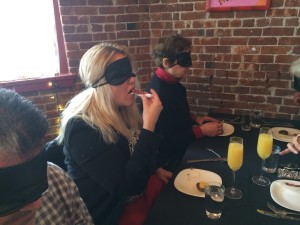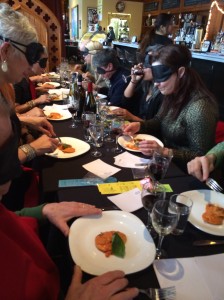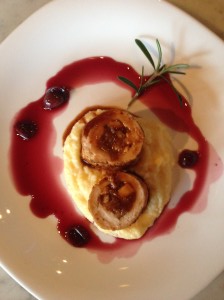 Via Vanti! at the Mount Kisco Train Station
2 Kirby Plaza
Mount Kisco, NY 10549
5 Reasons to Contact College Essay Help Online here .
914.666.6400