An Unpredictable Evening with Todd Rundgren
Monday, September 18, 2017 at 8pm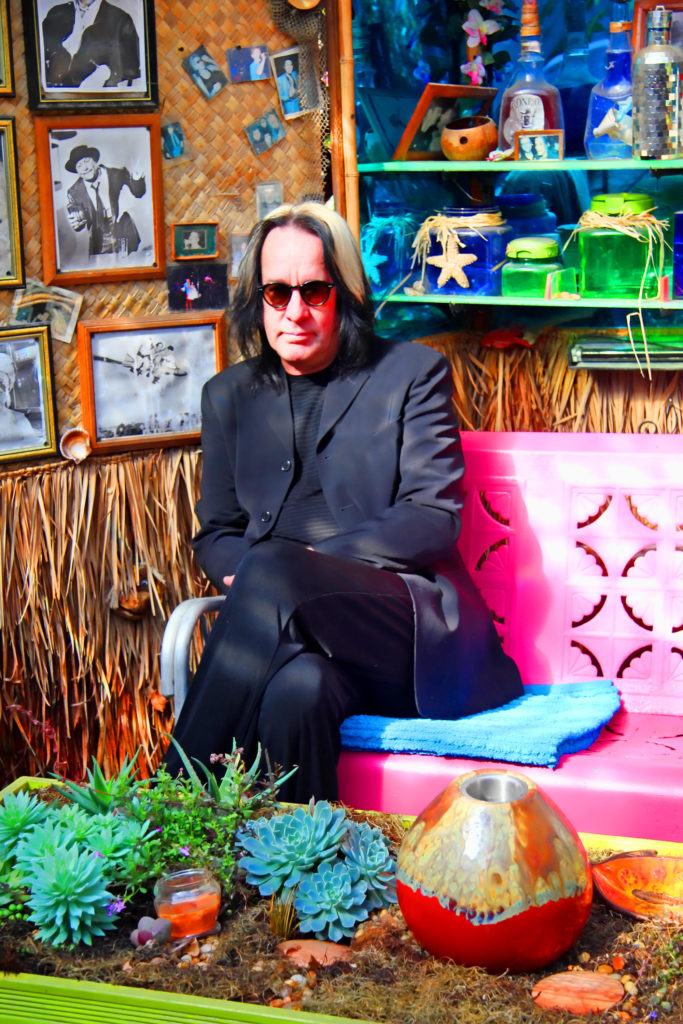 Pepsi Rock Series Powered by xfinity
CLICK HERE TO SEE THE SHOW CLICK HERE IF YOU WANT TO MEET HIM TOO!!
The iconic songwriter, recording artist, producer and innovator is best known for his rock classic "I Saw the Light," the ballads "Hello, It's Me," "Can We Still Be Friends," and novelty song "Bang on the Drum All Day" among many others. Now, Rundgren returns to the Playhouse in an exciting and unpredictable evening! The night showcases his unparalleled talent as a musician, songwriter, mega- producer and recording artist. Rundgren has made a lasting impact on both the form and content of popular music.Todd Rundgren released his latest album 'White Knight' this past June. The record features an illustrious cast of guest stars that spans genres and generations: Robyn, Trent Reznor, Daryl Hall, Donald Fagen, Dam-Funk, Joe Walsh and Bettye LaVette among them. 'White Knight' has been deemed "a testament to Rundgren's individuality.
Subject: Wine, Jazz & Saturday Night! Did I mention Wine?
Saturday, September 16, 2017 at 8pm
Lizz Wright with special guest Grace Kelly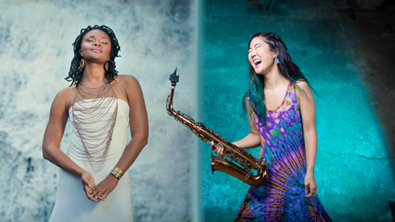 Join us in the lobby at 7:15pm for an Italian wine tasting by Gallo Ristorante and an art exhibit by local photographer Delilah Pappas!
Lizz Wright is a vocalist of uncommon talent and spirit. Sliding effortlessly between jazz, R&B, gospel, blues and folk, the Georgia-reared singer has built a career centered on her smoky, supple voice and an earthy/ethereal style. Whether singing a beloved jazz standard, a reinterpreted modern pop classic or one of her dynamic originals, Wright's artistry remains wholly and uniquely her own. She gained recognition for her critically acclaimed debut record, Salt, produced by the legendary Tommy LiPuma – best known for his award-winning work with George Benson, Diana Krall, and Natalie Cole. The album helped introduce Wright as one of the most captivating female vocalists of her generation as it raced to number two on Billboard's "Top Contemporary Jazz" chart.
Saxophonist, singer, and composer Grace Kelly plays with the heart and passion of an old soul yet with the genre-bending zest and energy of a 24-year-old. Having been a regular on The Late Show with Stephen Colbert's band, Jon Batiste and Stay Human, Grace Kelly recently released her 10thCD as a leader. The latest album, Trying To Figure It Out, was voted #2 Jazz Album of The Year in the 2016 Downbeat Magazine Readers Poll. In 2016, Grace was also thrilled to join a dynamic 10-piece house band for NBC's variety show "Maya & Marty," starring Maya Rudolph and Martin Short and produced by Lorne Michaels. Learn more about Grace Kelly at gracekellymusic.com.
Subject: Beautiful Music Inspired by Tragic Loss
Thursday, September 21, 2017 at 8pm
Jon Cleary w/ special guest Jimmy Greene
Join us in the lobby at 7:15pm for an Italian wine tasting by Gallo Ristorante and an art exhibit by Joe King!
If you've seen Bonnie Raitt live – chances are you've seen Jon Cleary at the piano. He is a triple threat with a salty-sweet voice, masterful piano skills and a knack for stacking infectious grooves with melodic hooks and sharp lyrics. New Orleans funk master Jon Cleary is a 2016 Grammy award-winner, as well as offBeat Magazine's 2016 Artist of the Year, Songwriter of the Year, Song of the Year (for "Boneyard"), and Best Piano/Keyboardist. Cleary has contributed to Grammy Award-winning albums by the likes of Bonnie Raitt, B.B. King and Taj Mahal.
Jimmy Greene is a Grammy Award winning Jazz saxophonist, Gospel Musician, Producer and Music Professor at Western Connecticut State University. His Grammy Award winning album,Beautiful Life, is a celebration of the life of his 6-year-old daughter, Ana Márquez-Greene, whose life was tragically taken, along with 19 other children and 6 educators at Sandy Hook Elementary School in Newtown, CT.
Pepsi Rock Series Powered by xfinity
Moffly Media Evening of Wine and Art, Jazz Series
Northeast Builders of Ridgefield Emerging Artist Series