Everyone has that one part of the house that is due for either an update or is due for some kind of cleaning job. In most cases, it's likely the garage. The garage is a utility room and it serves plenty of valuable purposes, but the fact that so many people neglect the garage is a tragedy. Just because it's usually housing your car, your tools, or your sporting goods, doesn't mean it doesn't deserve some love and care.
Your garage can still be a great part of your home and it doesn't take a lot to make sure it's an integral part of your day-to-day life. The first step, as with most projects, is to clean things up a little. You should think about organizing at the same time as well. This is the first step in the process of upgrading your garage. From there, you can start thinking of ways to make it better.
If you're looking to upgrade your garage then there are a lot of options at your disposal. Here is a list of some cool ideas to help you get started.
Garage Door Opener
This one should come as no surprise, but plenty of people's garages lack a proper garage opener. It's a quick installation process and the cost isn't as high as it once was, so it's something you really should consider for your garage. If you click here, you can see all the different models you can get. There are wireless ones with Bluetooth connectivity, and even silent ones for a more enjoyable experience, especially when coming home after work at night. This is an upgrade every garage should have.
Overhead Storage Containers
If you do use your garage for storage, you probably know how important it is to keep the space cleared. It's also a high likelihood that your garage is a mess with tools or sports equipment just lying around. All of this precious storage space is being wasted, and while adding cabinets is a good option, you might still need floor space. The best solution is to add overhead storage containers/bins that hang from the ceiling or come out of the wall so that there's nothing in the way of your car, your tool shelves, or whatever it is that takes precedent.
Peg Board and Tool Shelf
Speaking of tools, the garage is the perfect place to have all of your handiwork equipment. Making sure that your tools are kept somewhere nice and safe, displayed proudly, and are out of the way is easily accomplishable with a good pegboard and tool shelf. Alternatively, you can use a tool cabinet as well, but some of these stand-up units can be bulky. Regardless, you don't want your tools just littering the ground so you have to be able to put them somewhere and this is a good solution.
Motion Sensor Lights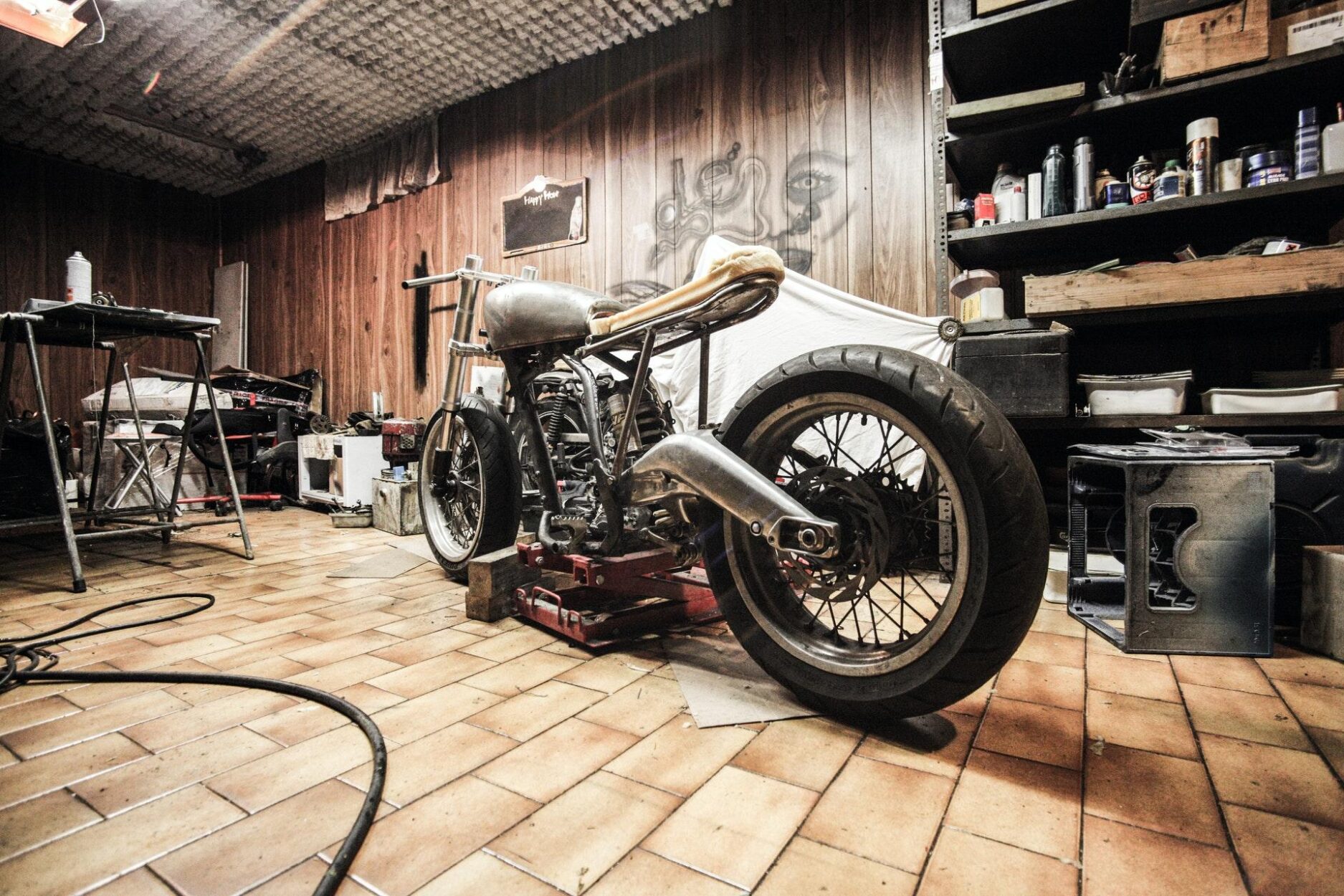 How often do you come home at night and can't find the light? How many times have you gotten out of the car and not been able to get the light because your hands are full of groceries? If these sound like common problems in your daily life, then you are someone who could use a motion sensor light in your garage. This kind of upgrade is small, but once again, it's incredibly useful for daily life. It can help make your garage safer and allows you to do things hands-free which is helpful in many ways.
Backdoor
Installing a door isn't as hard as it sounds, but it's also a lot more of a job than some of the other upgrades on this list. Adding a backdoor to your garage makes your homework better as you can go from indoor to outdoor seamlessly. Many garages have door access to the backyard and it serves as a practical upgrade. You can ventilate a garage easier, you can store yard tools without lugging them through or around the house, and it just makes sense. Adding a door that connects your backyard to your garage is a no-brainer.
Garage Heater
Living in a colder climate means you need to take all the precautions to ensure that your home is nice and toasty. Unfortunately, a garage is not a cozy room in the home for many reasons. There is often a lot of places for drafts to get in under doors, the floor is usually concrete which is cold, and there aren't many warm features to a garage. Fortunately, there are two upgrades to make it a more hospitable spot in the house so you can do your business in it without freezing your butt off. The first is installing a garage heater (usually hangs from the ceiling) and insulating the garage ceiling and walls. With both of those upgrades, you can fully enjoy the garage even during the winter months.
Hanging Bike Racks
It's a good idea to keep your bikes in the garage because it's an easy place to access them if you want to go out for a spin. The problem is that bikes are not conducive to making more space in the garage, so you need a proper solution. The best idea is to install hanging or wall racks for your bikes. This makes the still as easily accessible in the garage, but it also makes sure that you aren't going to be scratching the sides of your car, removing valuable floor space, and making it harder to fit your car in there properly.
Car Lift
The last upgrade on this lift is certainly a big commitment. If you're someone that is really tight on space or is really into working on vehicles, then a garage car lift is certainly something to keep in mind. Being able to raise your car and work on it from below safely allows you to access parts of it incredibly easily. It's a big cost and project to install one, but it also may prove fruitful.
Turning your garage from a humdrum place you throw your goods to an upgraded luxury isn't hard and as you can see, there are all kinds of ways to upgrade it in big or small ways to make that happen.