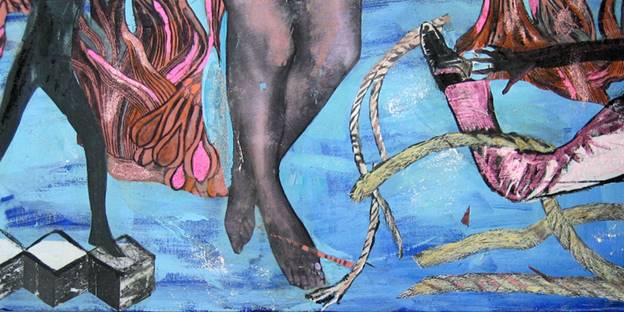 Have you ever attended an art exhibition that was just plain boring: boring artwork and boring venue? Has that experience made you promise yourself to never attend another one? Well, one of Miami's best contemporary artists, Sheila Elias, might just change your mind and have you booking a flight to New York for one of the city's hottest art exhibitions, Summer Sex.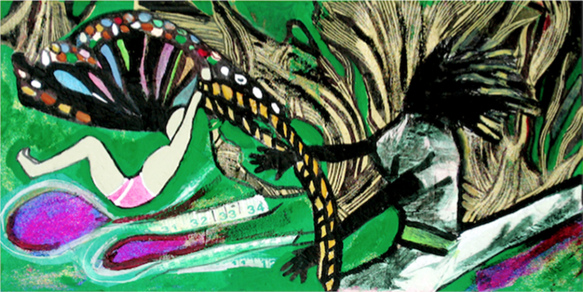 That caught your attention, didn't it? Sculptor, painter, and photographer extraordinaire, Sheila Elias, will be showcasing her latest artwork at Summer Sex I. What's Summer Sex I you may be asking yourself? Summer Sex is the probably the most memorable and easygoing sex you've ever had. It's casual, stress-free, and spontaneous. It's the inspiration behind Summer Sex I, an art exhibition that showcases artwork from all forms of media, from figuration to abstraction. The purpose of the exhibition is to create an atmosphere where the viewer is engaged with familiarity in a new way that is both unfamiliar and direct.
This Summer, Lichtundfire Art Gallery will be hosting two summer group exhibitions, Summer Sex I and Summer Sex II. Both will be located at 175 Rivington Street, New York, NY 10002 with the exhibitions starting on July 11th and end on August 4th, 2017.
Paintings
(Above) "Aquatic Elements" 2005 18 x 42 inches Mixed Media on Canvas
(Below) "Frenzy" 2005 10 x 24 inches Mixed Media on Canvas