Crappens' Rowdy Lampoon of the Season Premiere of
The Real Housewives of New York – to be carried LIVE (virtually) –
May 6, 9 pm EST; 6 pm PST 
 Hit podcast Watch What Crappens, to recap Real Housewives of New York premiere, LIVE (Virtually). Catch the wickedly funny duo who lampoon the weekly happenings and delicious drama of the celebs who inhabit Bravo's Housewives universe. 
 Thursday, May 6th at 6pm Pacific / 9pm Eastern.   Also available to ticketholders for seven days after.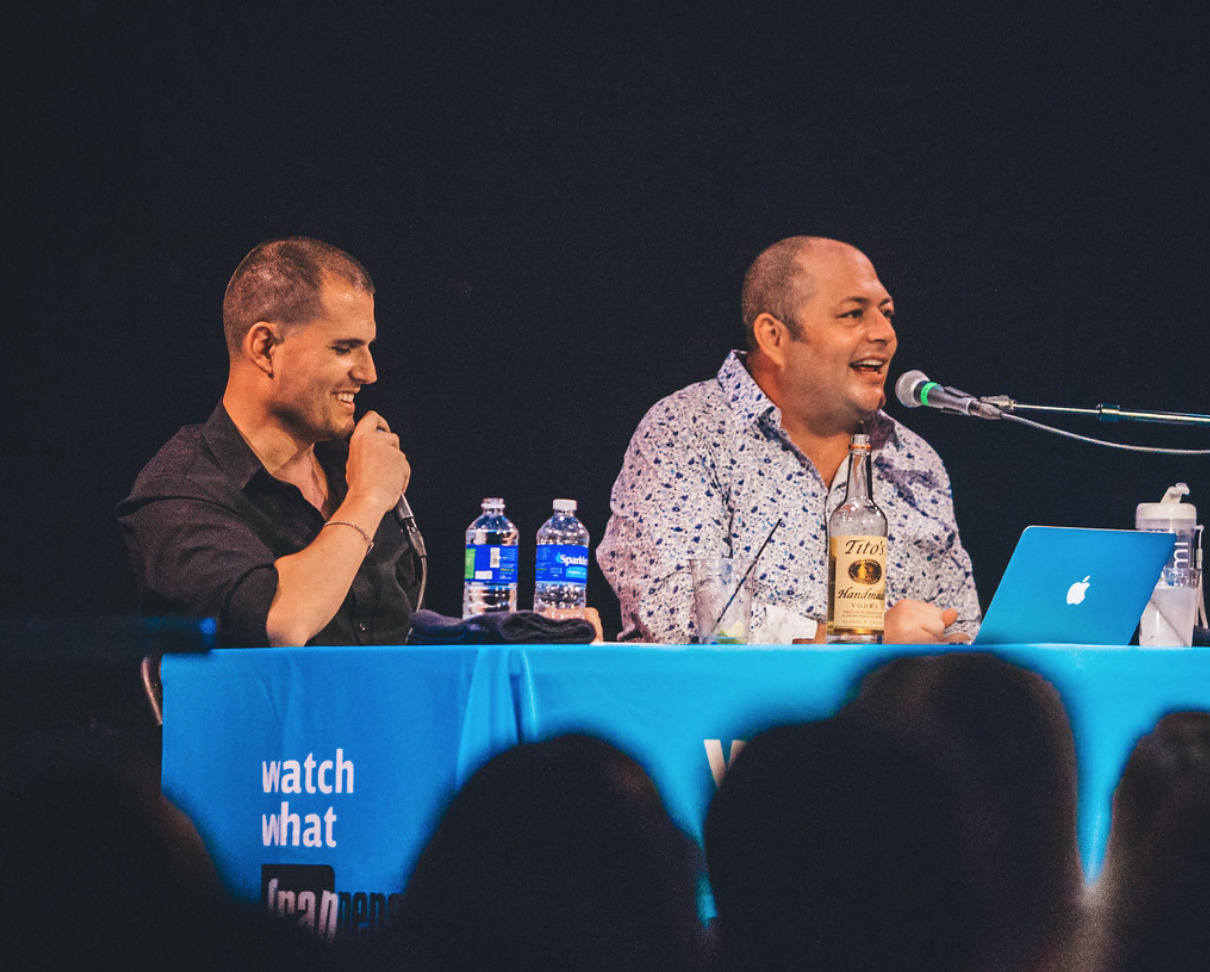 Ben Mandelker and Ronnie Karam, who daily put their creative hilarity to work. This will be their signature recap. Crappens (a takeoff on Andy Cohen's Watch What Happens) has racked up nominations for "Best Podcast" by LA Weekly and earned praise from Mental Floss, which called it "laugh-out-loud" in its list of "19 TV Podcasts You Need to Hear." Buzzfeed called Crappens "one of the most influential Housewives podcasts." Crappens is usually found in the Top Ten iTunes podcasts in the TV/Film genre, and the Top 100 overall. The duo was featured at the 2019 Just for Laughs Festival in Montreal and SXSW in Austin, TX. Watch What Crappens is available on iTunes, Google Play, Soundcloud, iHeartRadio, Stitcher, Spotify, and anywhere else where podcasts are found.
  The May 6th Crappens LIVE show will be hosted by OnLocation Live. Tickets are $21.00 in advance, and $25.00 the day of the show, and can be purchased at onlocationlive.com/watchwhatcrappens.
  This will be the third live-for-ticketholders only show the clever Crappens team has produced since the entertainment industry began sheltering in place last spring. Watch What Crappens, represented by WME, now garners several millions of listens each month. The podcast airs five times a week.