There are a time and a place to cheap out on the stuff you use on a regular basis. T-shirts? Totally fine. Running shoes? Not so much.
The same is true for your home. When you're picking out home accessories, some things—like pillows, mirrors, and accent pieces—can be trendy items that aren't built to take a beating. Others, though, need to be sturdy enough to face the daily grind.
Here are six places in your home where quality really does matter.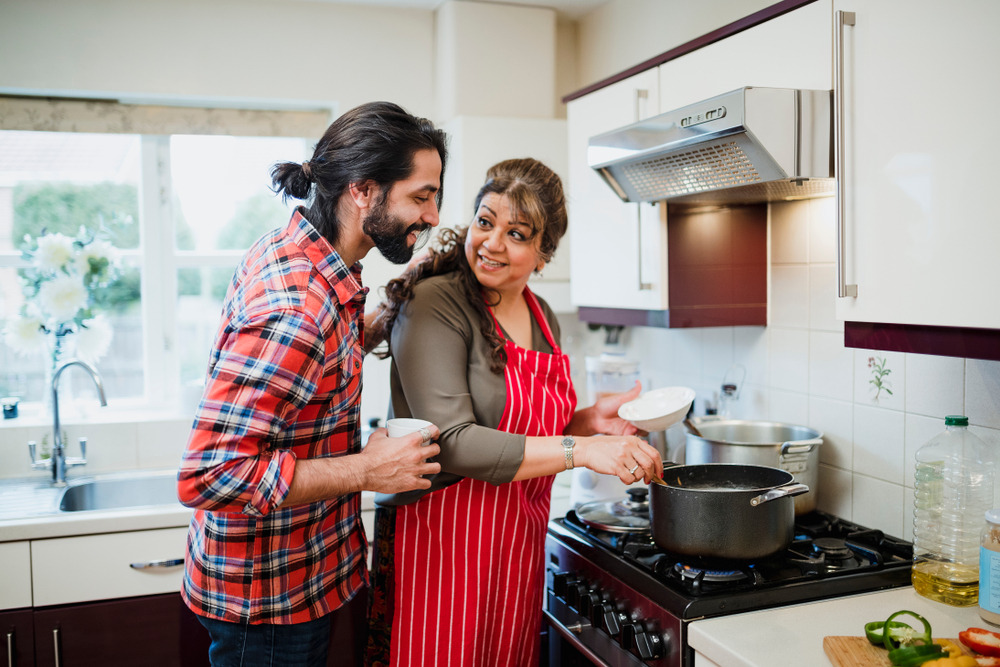 Most-Used Appliances
The appliances you focus on will depend on which ones feature heavily in your daily routine. Smoothie-drinkers need blenders that are up to the challenge of fruits, veggies, and ice cubes. Chefs want stoves and ovens that can handle daily dinner prep. Parents require refrigerators that won't be over-taxed by kids yanking on handles.
Tip: Focus on the way drawers and doors move. You want solid handles, hinges, and drawer slides. As you shop for appliances, ask yourself these sorts of questions: Does the refrigerator door open smoothly? Does the dishwasher feel sturdy when you slide out the drawers?
Rugs
A low-quality rug or carpet might sound good to you (and your bank account) now, but you'll be singing a different tune when you're constantly vacuuming up stray bits from your trendy shag rug or replacing your cotton stair runner after a year or two.
Tip: You can now find excellent, sustainable carpeting, area rugs, and runner options that are made from recycled materials like plastic bottles. They feel great underfoot, look beautiful and they wear well. Also consider synthetic fibers and blends, like wool and nylon.
Source: GBALLGIGGSPHOTO/Shutterstock.com
Window Coverings
Window blinds and shades do more than dress up a room. They provide essential privacy, filter out unnecessary light, and can save you as much as 20 percent on your monthly utility bill. All these factors make durable window coverings a must-have.
Tip: Metal, plastic, and paper blinds are easy to damage. This is especially true if you have pets or children. Think about installing faux wood blinds, which will give you the luxe look and durability of real wood with a smaller price tag.
Locks on Exterior Doors
That button on your bathroom doorknob? Not a big deal. The deadbolt on your front and back doors? Essential for both your security and for making you feel comfortable, whether you're at home, work, or out of town.
Tip: Lots of builders cheap out on doors. Inside, this can mean poor sound insulation between rooms. Outside, though, this can make it easier for bad folks to break in. Upgrading to a solid-core wooden door is a good choice.
Sofas
The furniture that carries lots of weight frequently, whether it's a sofa, a club chair, or a futon, should be where you allocate the bulk of your home decor budget. If you're leaning on it, throwing yourself down on it dramatically, or sitting on it while binging a Netflix show, up the ante. Quality furniture is worth it.
Tip: A sofa that you construct yourself will almost always be less durable (and comfortable) than one crafted by a furniture maker. Depending on the layout of your home, you might not have a choice, but if you can, try to find a one-piece couch in your budget that's the right size to navigate doorways, stairwells, and any other architectural quirks your home may have.
Shower Heads
A good shower can transform your mood. A bad shower? In our experience, that's a recipe for a no good, very bad day. Ensuring that your bathing experience is a good one comes down to several different variables, from water temperature and pressure to the size of your shower and how annoying your shower curtain is. The showerhead, though, is key.
Tip: Before you buy something that you really need to try before you can decide if it's right for you and your home, check the store's return policy. Can you return items that have been used? Do you need the original packaging? Know exactly what you need to do to get your money back before you hand over your credit card.
Feeling Lost?
Having trouble deciding whether to invest in a higher-quality item over a less-pricey, less-well-made alternative? Think about these questions as you ponder your next purchase, no matter how large or small it is:
What does the cost break down to for every time I will use it?
If a hefty price tag is keeping you from making a purchase, try framing those dollars and cents in a different way. Something you use every day or multiple times each day can suddenly look quite affordable, while a more expensive item that will also last longer will make more sense when you can see the investment for what it really is.
Will it contribute to my actual safety and/or my peace of mind?
Sturdy locks and upgraded doors can protect you from break-ins while home accessories like smart home security systems let you check in on your household when you're away from home. If you live in a high-crime area, this type of purchase can help offset safety concerns.
Will, it cut down on my workload?
There are only 24 hours in a day. Eliminate sleep time, work time, and commute time and you're looking at a handful of hours devoted to everything else that's going on in your life–from friends and family to errands, chores, and hobbies.
A home accessory that's not durable could further limit your free time. How? Cheap carpets tend to shed, which will increase the time you spend vacuuming. And that vacuum? A less-sturdy model can be more cumbersome to carry or drag around your home, inflating your cleaning time, and depleting your energy stores.
When it comes to making home purchases, do your best to think beyond how much you like the way an item looks. Consider if it will serve you well—if it will really work for the way you live your life, day in and day out. Opting for durability will, in many cases, save you time, money, and headaches both today and in the years to come.
More time, more money, and fewer headaches? Sign us up!