Serving up BBQ, Burgers & Beer at two equally great, yet different, locations in Westchester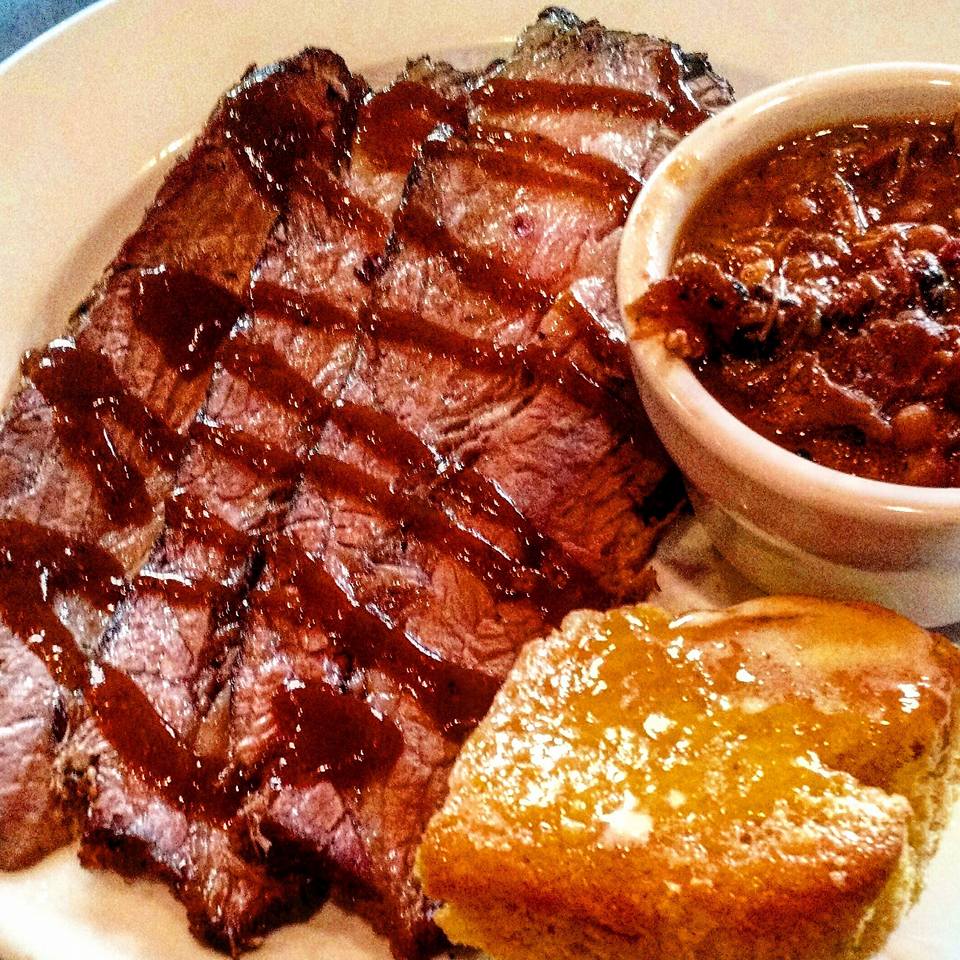 When you serve up great food with a BBQ background, you don't expect the origin to be a small joint in Westchester, New York. But Smokehouse Tailgate Grill has proved again and again that they're the real deal when it comes to getting a BBQ-fix in Westchester. With their New Rochelle location being a huge success for the past 8 years, expanding from a small take-out establishment to a neighborhood favorite, they've taken their concepts to the town of Mamaroneck, with a different, new twist.
Smokehouse Mamaroneck is already drawing the crowds for their hand crafted food at an affordable price, with some progressive BBQ concepts. Located directly next door to Sal's Pizzeria, Smokehouse is the perfect addition to the Mamaroneck Avenue restaurant scene, offering something entirely new to the community: BBQ, Burgers and Beer.
Owners Justin & Mike took the same passion for great food and tailgate essentials invested in Smokehouse New Rochelle, and churned out a second location with a new menu that is anything but secondary. The Mamaroneck menu includes some "house favorites" from New Rochelle, such as the pulled pork sandwich and ribs, but also features tons of new items that customers haven't seen, or tasted, before.  Think stuffed pork chops from "the pit", half-pound burgers topped with beer-battered jalapenos, and the newest addition – stone fired pizza pies with BBQ creativeness.
Also brought over from the New Rochelle location, is Anum Bandele, one of the first employees of Smokehouse Tailgate Grill. Anum began working at Smokehouse as a dishwasher, and has since grown into the head chef at the Mamaroneck location, to continue the Smokehouse model of great quality and freshness, and adding the innovative BBQ concepts.
Smokehouse Mamaroneck is bringing that same BBQ theme to the bar, offering delicious "craft" cocktails; specially concocted drinks with BBQ influence and locally sourced spirits. Smokehouse has always been the place to get your craft beers fix, and Mamaroneck is no exception with nearly 20 different beers on tap. But with the addition of a full bar in the new location, Smokehouse Mamaroneck is now offering a perfect pairing to your BBQ grub if a brew is not for you.
The methods and recipes used at Smokehouse locations are not particular to one type of BBQ region, such as Memphis, Texas, Kansas City or The Carolinas. Instead, the methods and recipes are creations of Mike and Justin, founded in stadium parking lots when tailgating.
About Smokehouse Tailgate Grill:
Smokehouse Chili Grill opened its' doors in July of 2007 as a small, take-out operation specializing in chili, wings and BBQ specials. Justin and Mike always had a love for sports (although rival fans), great food and craft beer. They turned their love for organizing epic tailgate parties into a business, bringing the first of its kind for a New York BBQ joint to the Westchester area.  Smokehouse Tailgate Grill offers sport fans and food lovers the chance to stay and enjoy the