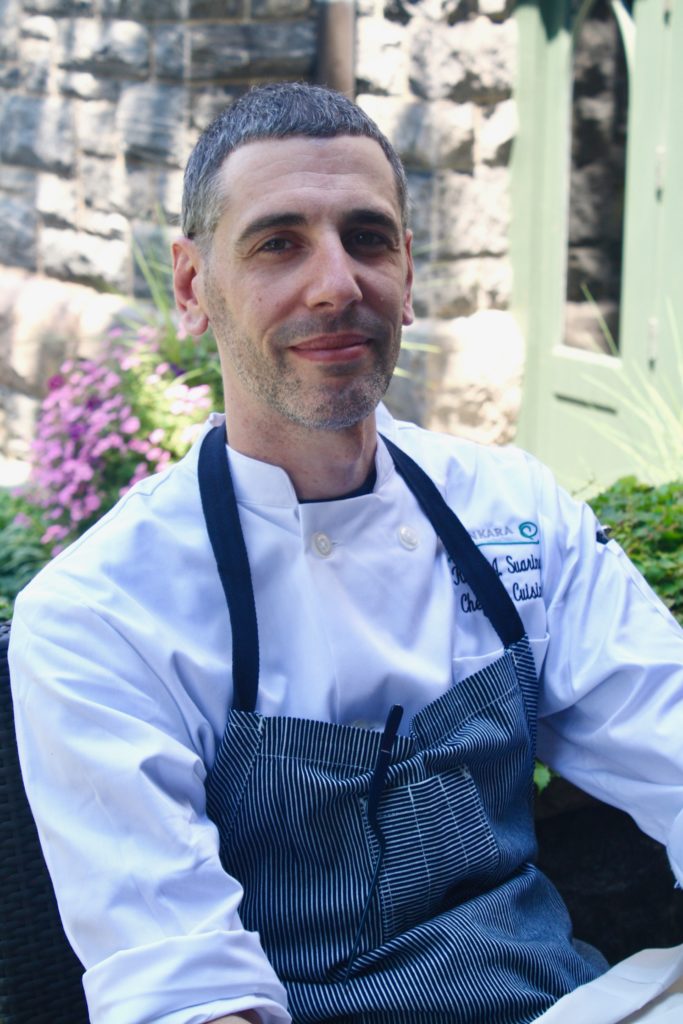 Castle Hotel & Spa in Tarrytown, New York, recently announced the new Chef de Cuisine, Keith Suarino, for its restaurant Equus that specializes in Mediterranean cuisine sourced from local and organic farms in the Hudson Valley region.
Chef Suarino brings more than 18 years of top-quality restaurant and culinary experience to his new position at the landmark Westchester, NY restaurant. Having worked in such positions as maitre'd, sous chef and executive chef, and for noteworthy restaurant establishments including Spigolo, Seasonal Wein Bar, Rubirosa, The Surf Club and Eataly, Keith understands what is required to provide an outstanding dining experience and exceptional food for guests.
"We are thrilled to have Chef Suarino join our team," stated Mika Hori, Executive Director at Castle Hotel & Spa. "Keith's innovative approach to cooking, combined with his incredible worldly experiences and culinary education make him an exciting addition to Castle Hotel & Spa. Our guests will thoroughly enjoy the creative dishes he prepares."
Chef Suarino began his culinary journey at the age of 15, working for The Surf Club in New Rochelle. After moving to higher positions, he eventually left to attend the French Culinary Institute in New York, studying the Italian program. During time that he spent in Italy, Chef Suarino gained international culinary experience, while working alongside renowned Italian chef Pino Cuttaia. He broadened his experiences by doing an externship in Siciliy at two Michelin star-rated, La Madia, and attended ALMA La Scuola Internazionale di Cucina Italiana in Parma.
After returning to the U.S., Chef Suarino honed his skills at restaurants in New York City and became the sous chef at Eataly, running its seafood restaurant, IL Pesce. He then relocated to Miami Beach, Florida to take a position as the executive chef of Vintro Hotel & Kitchen.
"I'm super excited about this new opportunity in my culinary journey and look forward to creating a memorable dining experience for guests at Equus. I've always loved the Hudson Valley region and what better place is there to cook than at a beautiful castle?" said Chef Suarino.