If you are walking The Westchester in the near future you may inadvertently walk right by Patrizia Luca Milano. STOP & absolutely take a look! Don't be intimated by the name; it is one of The Westchester's more affordable boutiques. Owned and operated by 3 sisters, 30 and under – Neda, Nika and Nora Hakakian.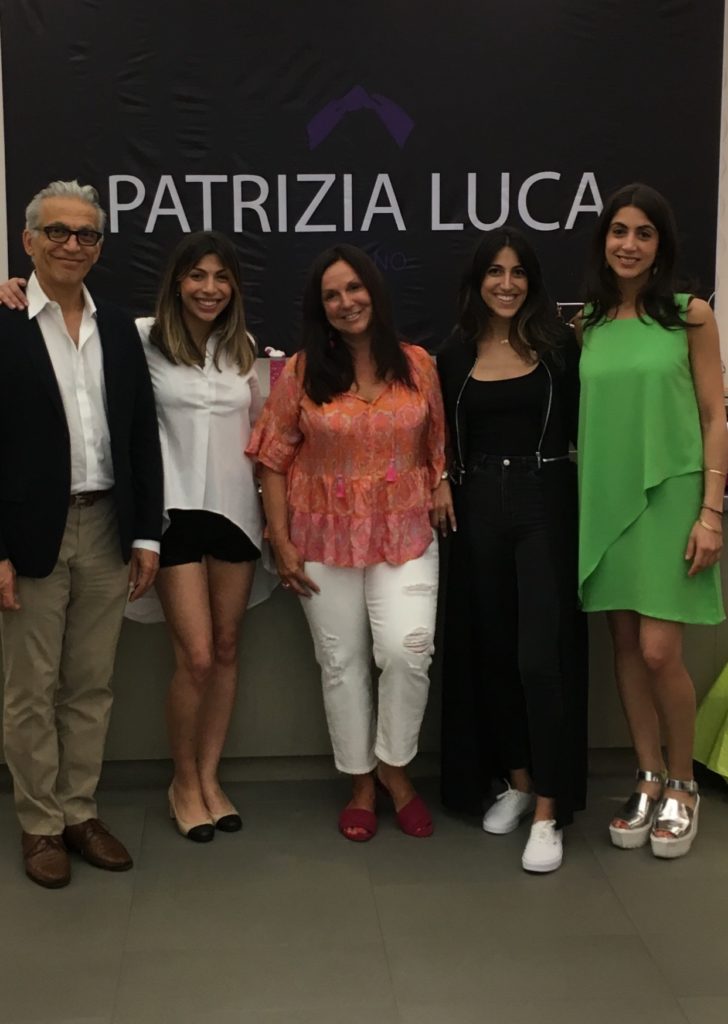 Patrizia Luca has its own unique style.
Super affordable desk to dinner clothing for the working woman or as the sisters put it, "it's all about desk to dinner styles that make sense in every closet. It's something our mother would wear as well as ourselves, styled based on personality." The prices are quite reasonable for the quality and the styling. Each piece works as a fashion statement on its own, but also allows you to mix and match throughout its collection as well as with other brands you already own.
You'll find dresses, pants, jackets, tops, jewelry, handbags, totes, sunglasses, backpacks, weekender bags, not to mention the reverse closing, text friendly umbrella which flies off the shelves with every new shipment.

You can walk out the door of Patrizia Luca with 5 completely accessorized mix and match trendy outfits (minus the shoes) for under $500.
Almost everything is perfect for travel, it's all easy to care for, as the clothing is, for the most part, machine washable. The comfort of slipping in and out of clothing that wears well is a concept we lost in fashion lately and these three sisters are bringing it back, in a big way!
Patrizia Luca Milano
The Westchester
2nd floor near Nordstrom, next to Tourneau
Store Hours:
Monday – Saturday: 10am – 9pm
Sunday: 11am -6:30pm
Phone Number: 914-259-2591