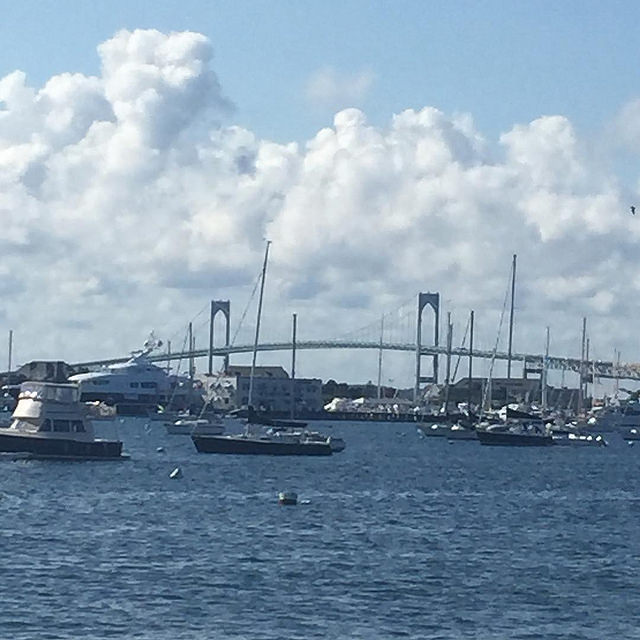 To tell the truth I am afraid of escalators. I really don't like to merge, let alone pass a car. The sight of a ski hill makes me want to vomit.
Yet I have always been intrigued by the Cliff Walk in Newport Rhode Island.  I had heard so much about it.   You walk past the Mansions and the view are spectacular.
The last time I was there much of the walk had been closed due to Hurricane Sandy.  But I had heard that they had restored the walk to its previous splendor and I was psyched too go.
The  night before guests and myself were to go on the walk, we had dined at the Skybar at the Clarke Cooke House.   My favorite restaurant in Newport .  We dined with a local.  Who said "let me give you an inside tip.  Start at Ledge Rd."
So the next morning, my entourage woke early and were eager to take the Cliff Walk.  We had read that some of it was Rocky and the drop could be over 70 feet.  But the last time I went   I was just a flat walk.  I could hardly break a sweat.   I didn't know what they were referring to.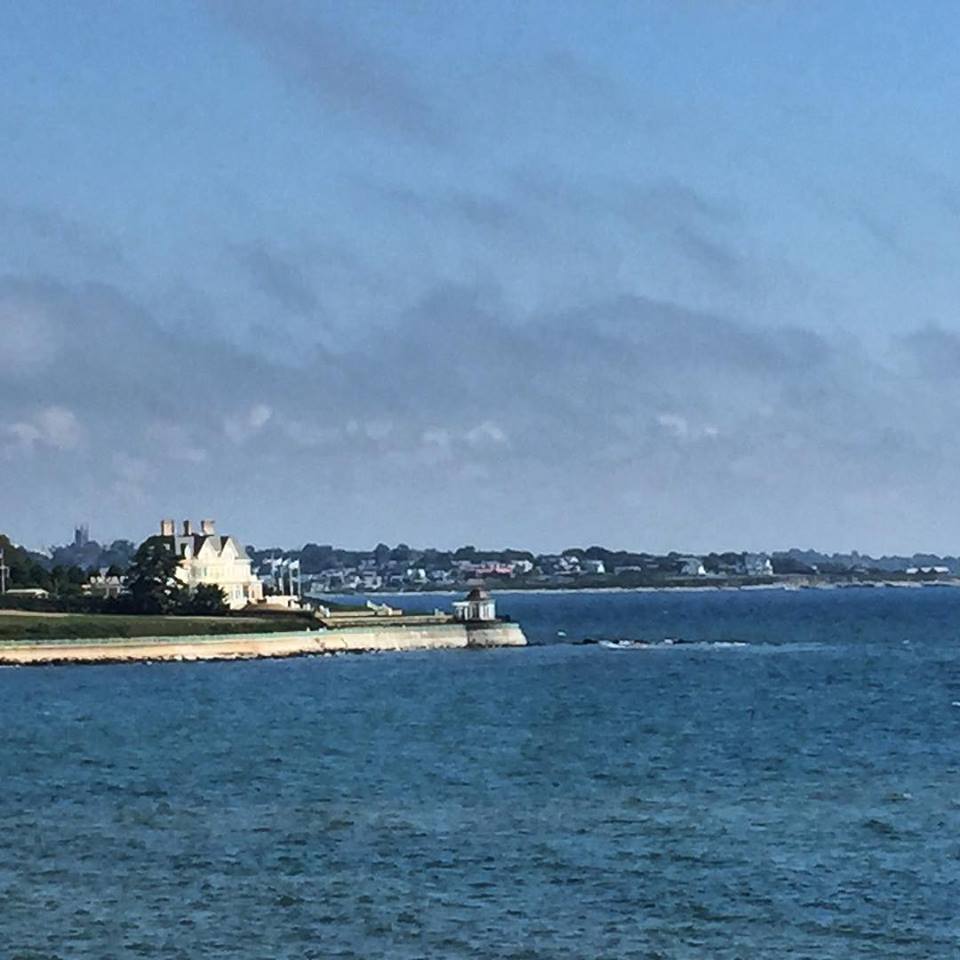 We were staying at the center of town at the Newport Yachting Center.  At 9am there wasn't a cab, Uber or pedicab to be found.  Finally we found the trolley, that makes stops at all the Tourist Spots in Newport.  We were under a time constraint.  We were to check out by 11;30AM .  Already we had lost 40 minutes just trying to figure out how to get there.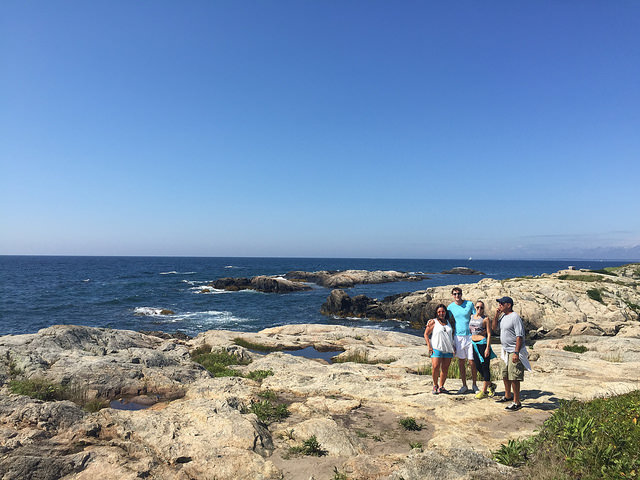 We took the trolley right to Ledge Rd and I must say from the start the views we spectacular. Newport  mansions in all the glory.   Beautiful glistening water, and rocks.  Lots and Lots of Rocks.  Not exactly rocks, more like boulders.   And not in just one part but lots of them . About a miles worth of rocks.  Now somewhere flat and sturdy but some were loose, not to mention the 70 foot drop.  It felt as if we were going in the wrong direction.   Most everybody else was coming toward us. Sort of like going the wrong way on the SS Poseidon.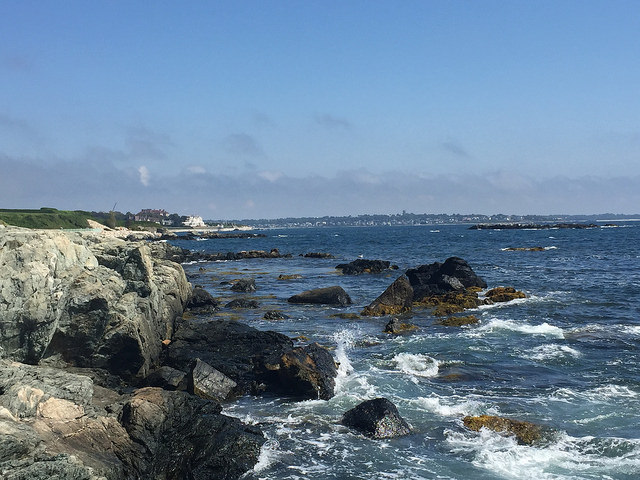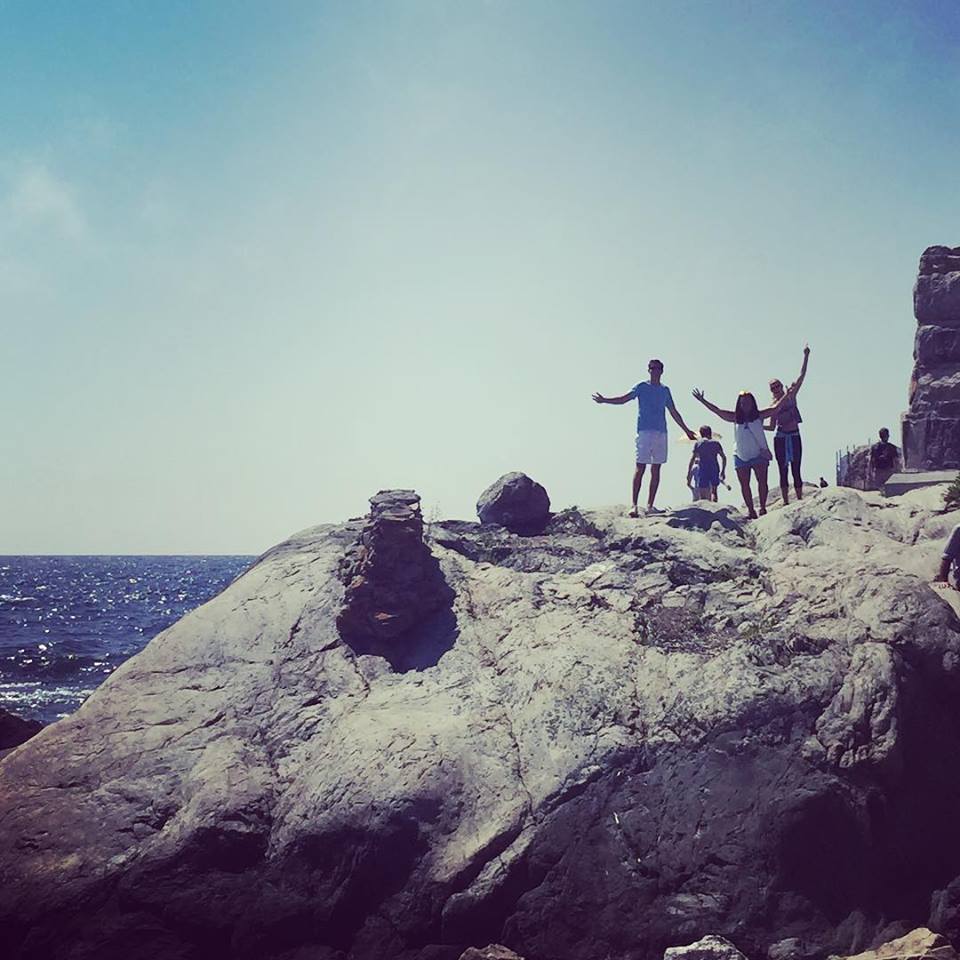 Not to mention time was ticking.  We need to leave the dock by 11:30 .  That just was not going to happen.
I thought there would be many entrances and exits.  No!!!!   Once you committed, there was no way out.  You had to keep going.
My companions we extremely kind to me and held my hand whenever I needed help.   Really without them,  would  be waiting for a helicopter to come rescue me.   Honestly, what were the chances of that happening.