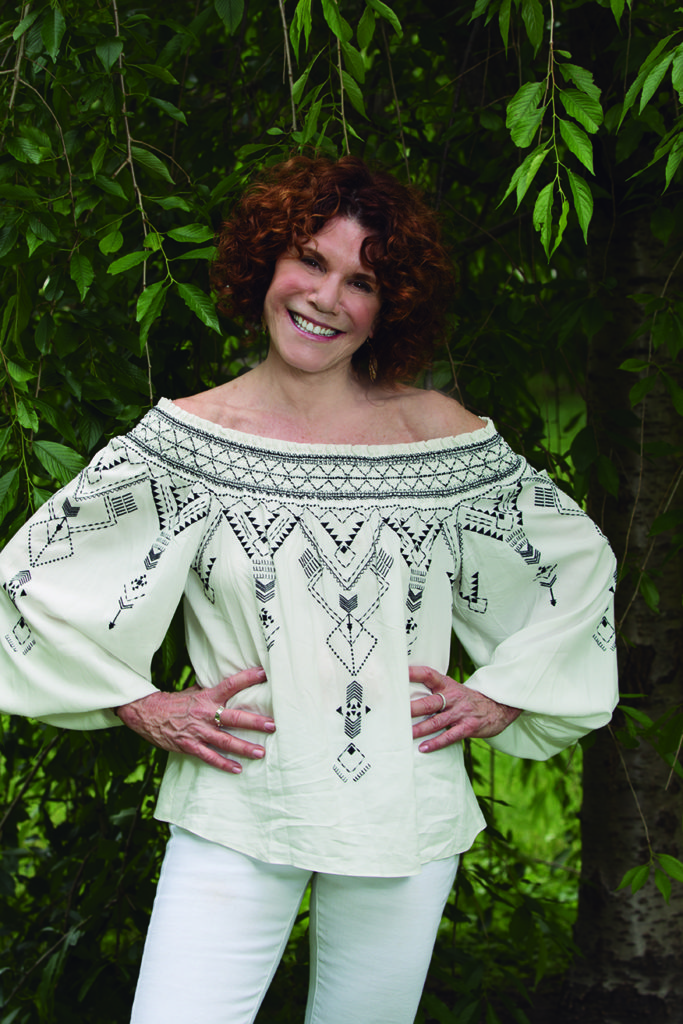 We sat down with Hope Freeman, creative director, and co-founder of Nateeva®, the new niche fragrance house that's all about exotic destination-inspired scents to learn about the very nature of the fragrance collection. "Nateeva is about letting your senses take you on an exotic journey to places you've visited – or wished to travel to," she explains. Hope created Nateeva to recapture the wonderful essence of her travels, to let women—and soon men—around the world imagine as if every day were a moment in Paradise.
Hope partnered with renowned perfumer Laurent de Guernec on her first three scents — Nateeva St. Martin, Nateeva Bahamas, and Nateeva Jamaica. By summer's end, the collection will include fragrances for Dominican Republic, Saint Thomas, and Aruba along with a line of body lotions. The fragrances are available for sale at www.nateeva.com and can also be found at luxury resorts, spas and fragrance boutiques throughout the Caribbean. Nateeva has plans to expand its footprint to other exotic regions of the world but where they are going next remains a surprise, says Hope.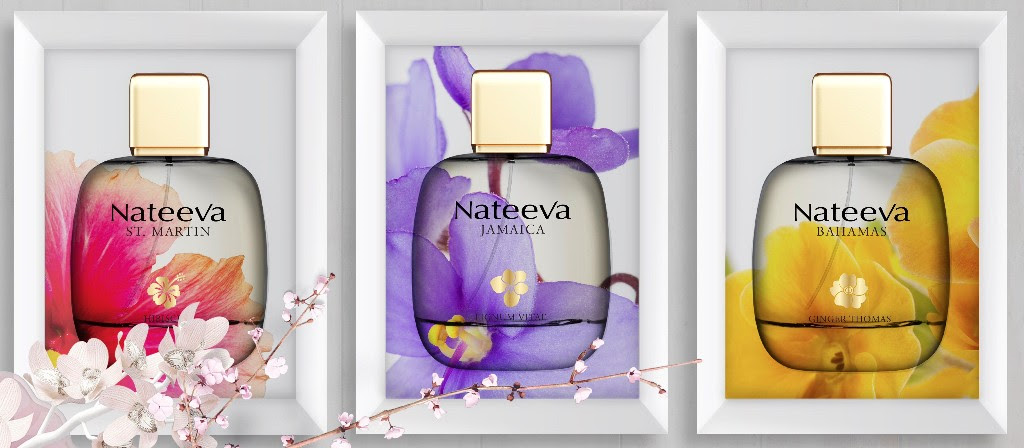 Hope, share with us how fragrance found you in the first place. You look younger than Springtime but you're considered an eminence in the professional side of the business, you've been behind a number of best-sellers as an evaluator and now you're the creative force behind your own fragrance. Tell us how you got started and what led you to create Nateeva.
"Fragrance found me in Florida, actually in Miami when I was growing up. There was a Gardenia bush in front of my house and I just loved the scent, in fact it is a favorite flower to this day. That connection of scent and sunshine and the perfect pleasure of it all just stayed with me. In fact, we have Gardenias blooming on our terrace in New Jersey. (Hope lives in Teaneck, NJ with life partner Jay McSherry and her two dogs).
​
"Professionally it all began in the 1970s. I was in my early 20s when I was recruited by a fragrance house for a job in advertising. So essentially, I fell into the business and once in, I knew this was where I wanted to be. After stints at Florasynth (which later became Symrise) and then at Coty, in 1992 I was given an opportunity to work at International Flavors & Fragrances (IFF) where I went on to spend more than 20 years as a fragrance evaluator. After four decades in this industry, I feel as though I've been able to bring an American woman's point of view to the fragrances I've helped create. (I'm a third generation American).
HOPE FREEMAN
"In every fragrance I've developed for clients, I've always tried to add an unexpected touch that acts as an introduction to an exciting experience. So, when I decided to develop my own collection of fragrances, I brought my unique style to the development process. Intuitively, I've always had a sense of what people like, and so far, the reaction to Nateeva has been inspiring. It looks like my creative intuition is leading me in the right direction."
What are some of your earliest fragrant encounters?
"I've always loved perfume. It's been a love story for me since the very beginning. Some of my early scent memories are of my mother taking a bath in Replique, a sensual, woody fragrance that came out originally in 1944. Though the dry down was deep and intriguing, I loved the top notes of citrus and spice and the heart of sunny flowers — like jasmine and mimosa and tuberose. I guess you could say that a passion for fragrance has always been there for me."
What inspires you creatively? Is there an artist you particularly admire? Or a place that is close to your heart?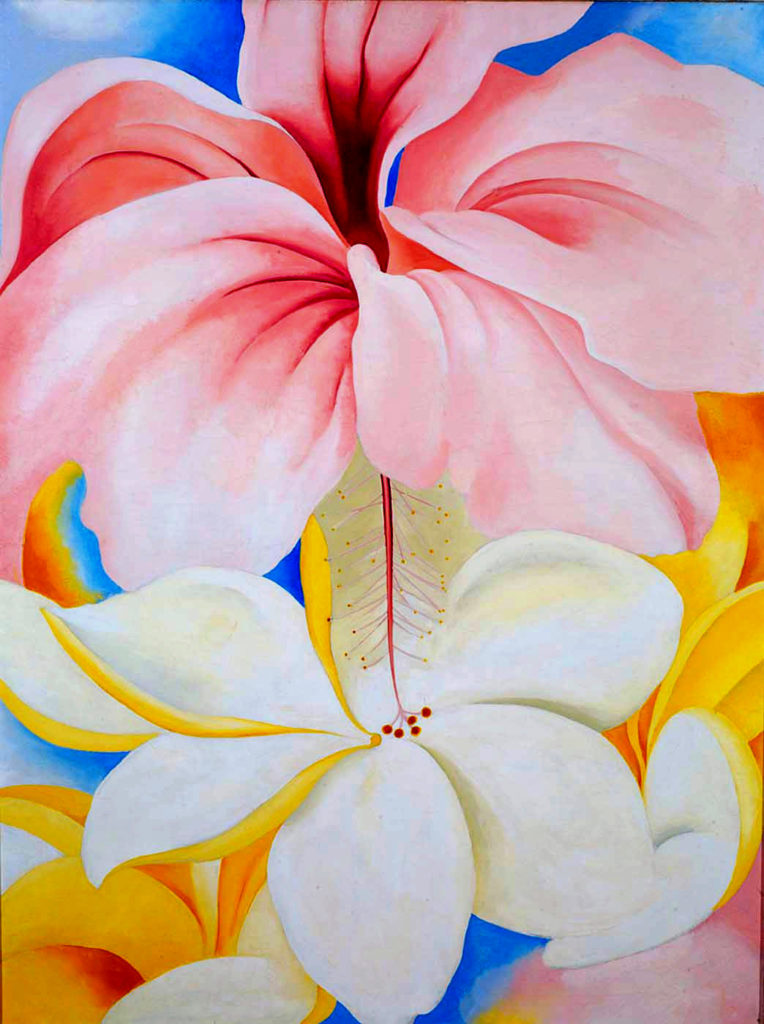 "Visually, I've always been enamored with the bold, colorful flower paintings by Georgia O'Keefe. She's painted many of the flowers that have found their way into Nateeva fragrances, like Hibiscus and Plumeria. I love that her work is spare and romantic at the same time. Her choice of colors is so authentic, I just want to soak it all up – that feeling of sun and heat and scent that I feel when I see her art. It's transporting for me. And I think some of that sensibility is what I get from Nateeva which is a very candid reflection of the amazing Islands I've visited. I am just elevated, scentfully, spiritually, emotionally…I smile when I smell Nateeva and I hope everyone else who chooses our scents will smile too."
​
Do you have a favorite among the Nateeva scents?
"I think the fragrance I love most is whatever Nateeva scent I am working on at the moment. I really adore them all for different reasons. They each strike a very different emotion."
HOPE FREEMAN
Can you give us a hint of what exotic destinations you might explore next?
"Well, we're not done with the Caribbean yet. And we're looking forward to creating remarkable fragrances for destinations in the Pacific and who knows, maybe the Indian Ocean. We're always about discovering — enjoying the find of a treasured exotic blossom or a brilliant sunset in fiery shades of reds and oranges. We want everyone who wears Nateeva to discover for themselves that same feeling of bliss…and capture it every day."
There is a charitable aspect to Nateeva, can you share the news on how you are giving back through the Nateeva Fund?
We're animal lovers through and through. In fact, you can follow the adventures of our two dogs, Lola and Kramer, in our social media. So, when we started the Nateeva Fund, we had a mission in mind: To aid the conscientious efforts of hardworking animal shelters, humane societies and private citizens throughout the regions we serve with our products. We donate a portion of the proceeds from Nateeva purchases to the Nateeva fund. This money is channeled in the Islands to a wide range of programs designed to meet the challenges associated with the stray overpopulation crisis, the spread of diseases among animals, and the lack of medical supplies and education.