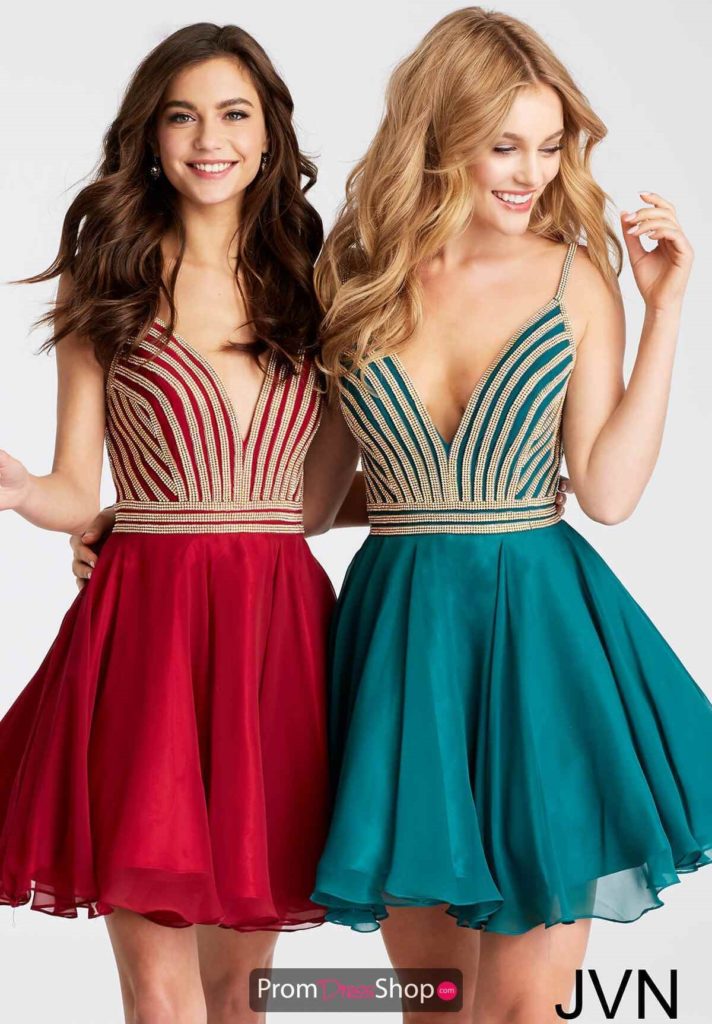 When you are shopping for a homecoming dress, make sure you choose from the dresses that will suit your body no matter what size you are. You may be a girl with hips and a full chest, or you may be a girl with no hips and few curves. There is a dress that will make you feel gorgeous, and you will be the Belle of the Ball when you arrive at the homecoming event. This article explains how you may shop for a homecoming dress this year.
#1: Know Your Body Type
Before you choose from the hottest homecoming dresses for this season, you must know your body and measurements, and you will find that each dress you look over is described as fitting certain girls well. You may have a full chest or hips so you must choose dresses that say they are perfect for girls who have curves. You will feel much more beautiful and confident when you have chosen the proper dresses, and you will notice how simple it is to weed out dresses that will fit too tight.
#2: Slimmer Dresses
You may choose dresses that are much slimmer, and you will slide the dress on over your body when you need something that fits together. Every girl deserves to have a dress that is not hanging on her body, and she will find that she is not consumed by the improper dress. She may even go so far as to choose a short dress to ensure that it accentuates any curves she does have.
#3: Tops and Skirts
There are quite a few girls who will look amazing in a separate top and skirt. Showing just a bit of their bellies makes some girls feel good, and they may find it much easier to choose a top and skirt that fits them well. These skirts tend to flow out from their bodies, and they will feel much more confident because they know both pieces fit.
#4: Choosing Colors
Girls must choose colors that will slim them and make them feel pretty. A girl who has chosen a strong color for her dress must ensure that it fits well, and she will find it much easier to wear the dress with confidence when she is exuding her personal style in a certain color. Girls who have a favorite color may wear that color every time, and girls who find a particular color they love must wear it as much as they can.
#5: Choosing Length
Girls must choose a specific length for their gowns that will suit their bodies. They may choose something short if they have a tiny frame to cover, or they may choose something longer if they prefer the flowing skirt style. Girls who are shopping for homecoming dresses must not wear homecoming dresses in a certain style because they believe there are no other options. It is much easier for a girl to wear a dress that will fit her body and curves. She must accommodate her figure, and she may choose long or short where needed.
There are quite a few different girls who are shopping for homecoming dresses, and they must look over a number of styles to suit their figures. A girl will feel more confident about her body, and she will be beautiful when she shows up at her homecoming dance this year.